Here we go, another soccer season, another decorated locker, mini turf soccer field decoration for the win this year. Tried to do something different, as I'm usually a more of a paper crafter. Thankfully I had some leftover turf from from a Super Bowl party we threw, so off I went to find the remenants.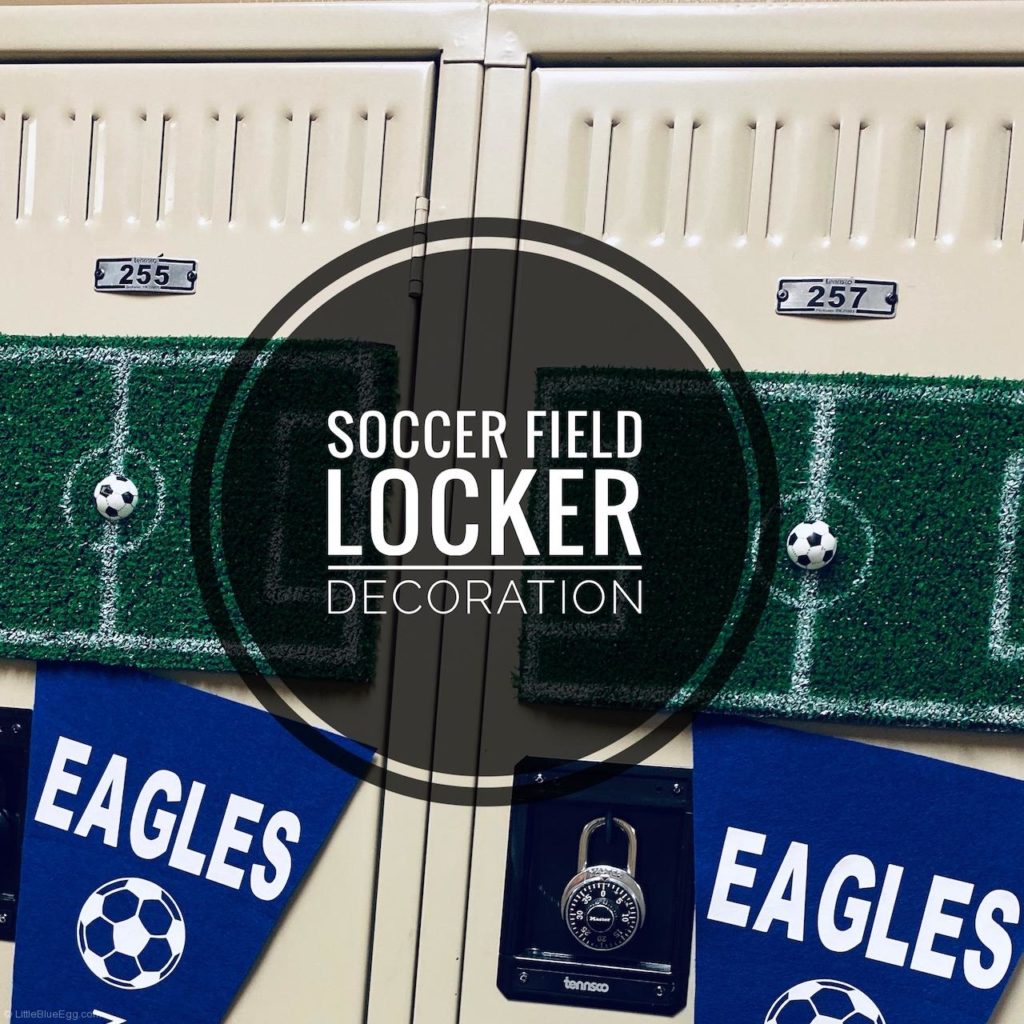 Soccer Field Decoration supply list
Step 1 Cut Turf
Cut rectangles out of astroturf. I needed a slightly larger shape than the template because we used spray paint and didn't couldn't always get the template exactly straight. Easier to cut off the access later to make straight.
I found the turf very easy to cut with scissors. But if you are making many soccer fields, the bigger sheers the better. Your fingers will thank you.
My son's school locker is 13″ by 34″ so the field decorations we made were approximately 12″ x 7″.
Step 2 Make Field Template
I would suggest loading an soccer field image into a cutting machine (Cricut tutorial), if you have one, and cut on acetate. My husband is always looking for things to make on his 3D printer so this seemed like a good project. We loaded the 3D STL printer file to share.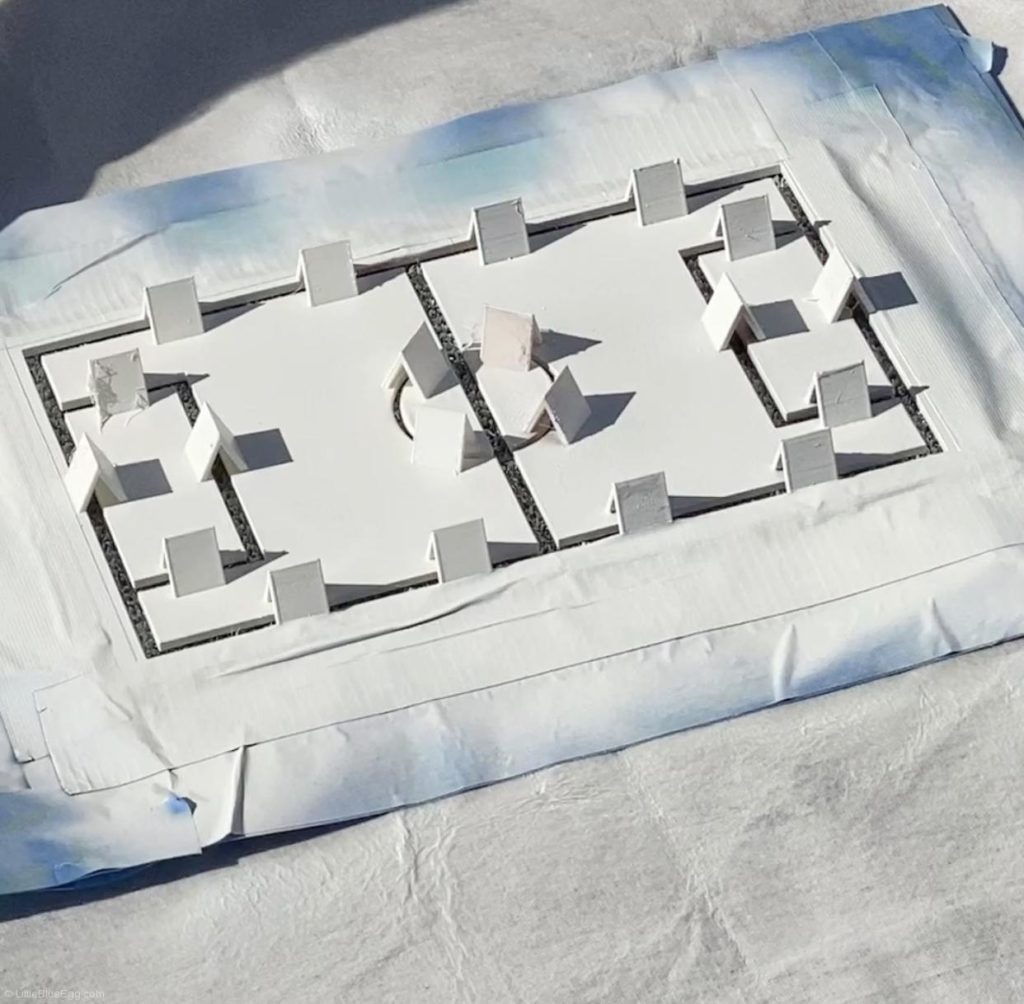 Step 3 Paint
We used spray paint but you could easily stencil. Of course you may need to go back and add some extra white paint to areas missed or not as thick/bright.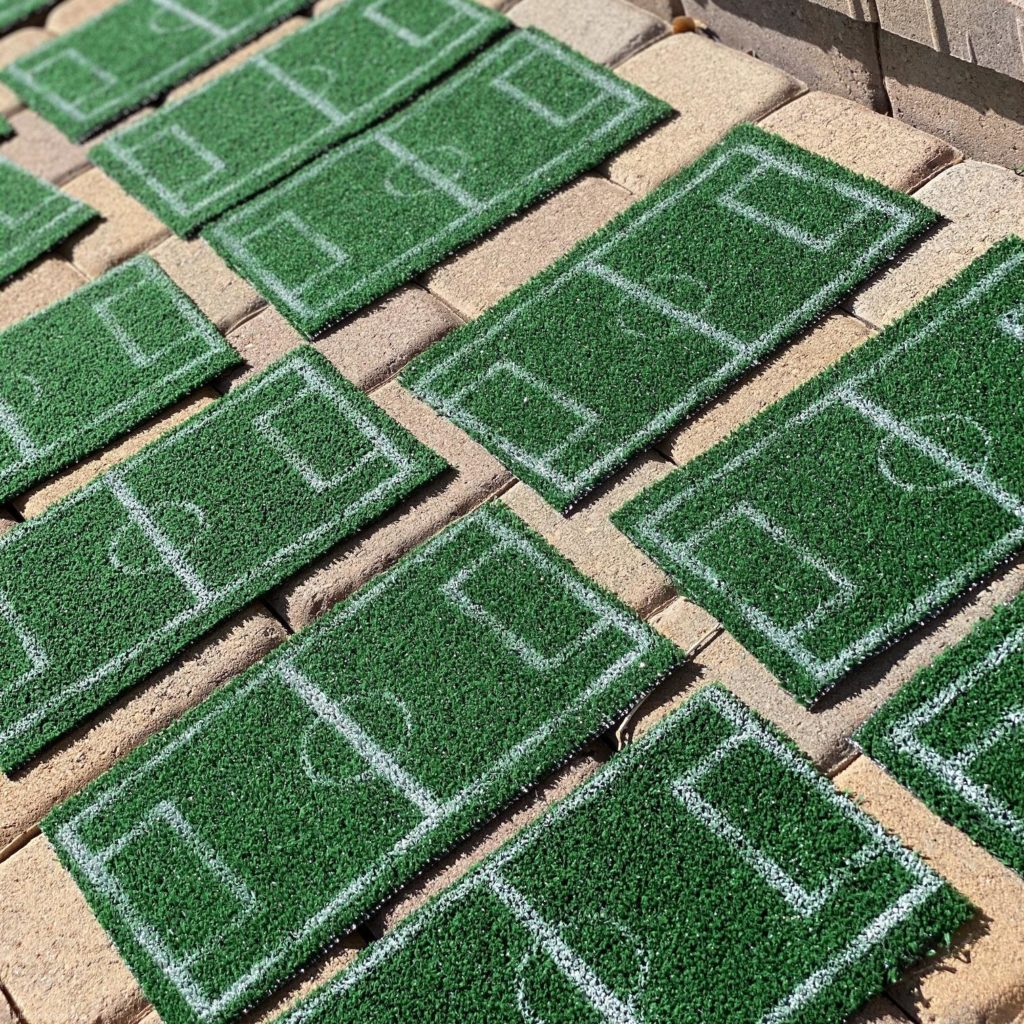 Step 4 Glue Soccer Balls
Thankfully I found some small plastic soccer balls that attached in the middle. Easy enough to separate and hot glue them down.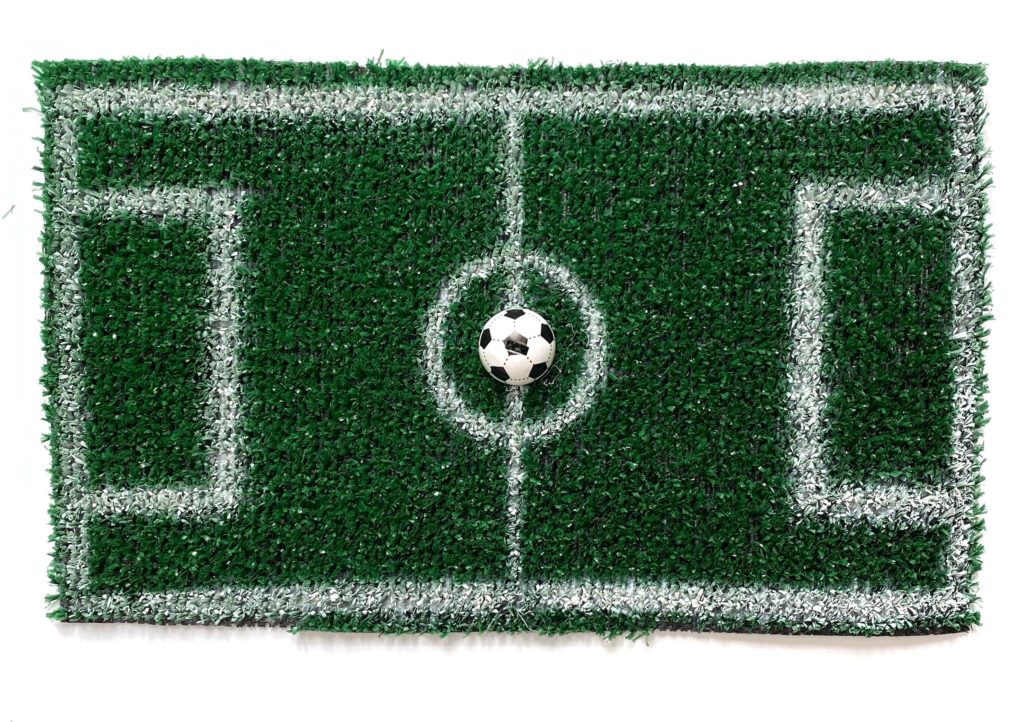 Step 5 Attach
We used 3M strips as when I tried gluing magnets, they just weren't strong enough. Maybe you'll have better luck but the strips seemed to work well.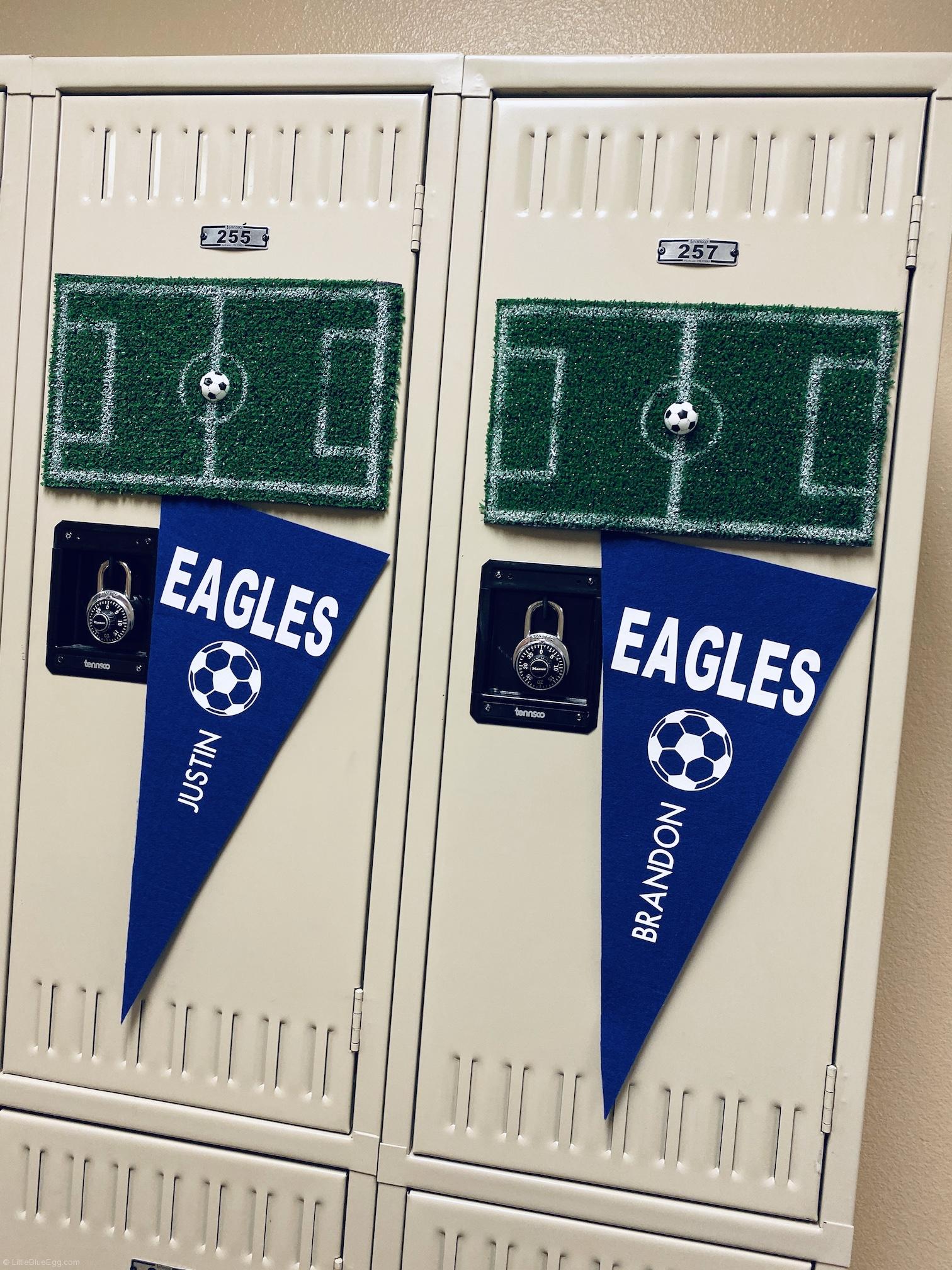 Enjoy and Good Luck on your soccer season!