Looking for a fun way to decorate for big games? Sounds a little odd but sports turf rug is your friend. Football, Golf, Soccer, Baseball….lots of possibilities. But instead of buying turf, which could get expensive…you can buy an artificial grass rug at your local home improvement store for less than $20! I found mine in the outdoor area with the plants.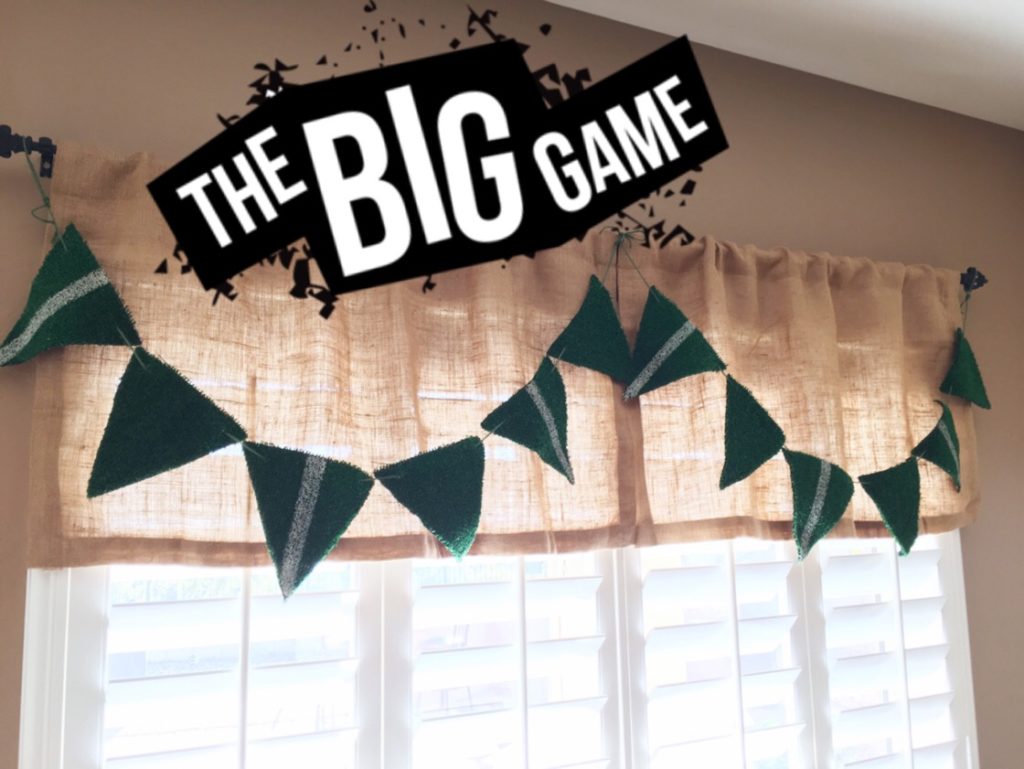 I saw this blog post from My Cup Runneth Over and knew a turf pennant was my next project. The rug is easy to cut with scissors. Think of the options? table runners, placemats, etc.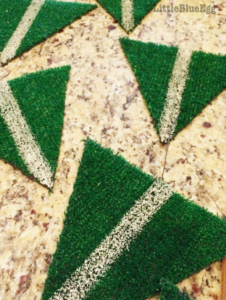 Cut a simple triangle from a piece of paper and used as a pattern to cut out of the grass rug. Then I took white paint for a little added extra stripe down the middle. An awl or sharp end of a scissor to create a hole in the top corners of the triangles and now you can thread twine or ribbon to hang.
Looking for more football decoration ideas? check out this post from a previous super bowl party.