Forty! the big 4-0! Definitely a fun birthday to celebrate big. I was lucky enough to assist my friend's husband in pulling off his 40 gifts surprise. How difficult could this be? Well….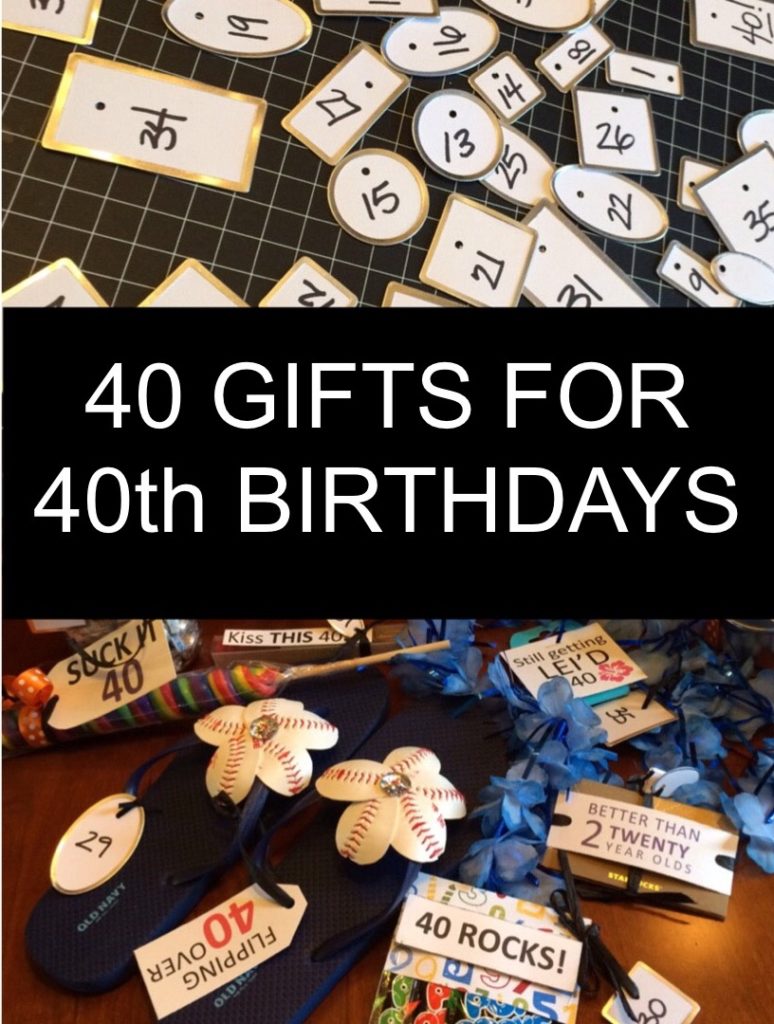 Getting to 20 gifts was easy, even into the 30's wasn't so bad once you Google a little. But it wasn't until 3 days prior to the party we had all 40 in our hands.
I thought I'd post our list to help out anyone on their gift search. We did have fairly wide price range of ideas (that helps to hit 40) and I tagged each gift with a number for my sanity. I suppose you could get really clever and use the numbers to force opening the gifts in an order. Frankly, I was just happy we hit the magic number.
Good luck to all taking on this 40 Gifts for 40th Birthday task! It was fun and appreciated by the birthday girl. Totally worth the time.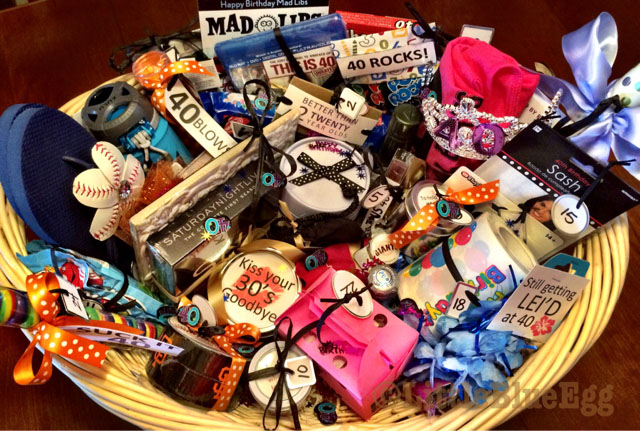 Beauty products
Food/Drink (download labels/tags here: page 1, page 2)

Clothing (thankfully my friend is a huge sports fan – – makes this one easy!)
1970's themed
Sports team related
Books/DVDs/Music
Miscellaneous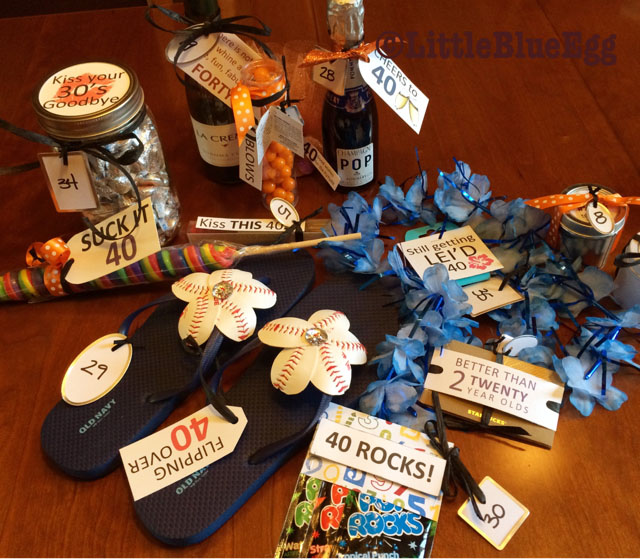 This post contains affiliate links.