Inspired from a quick search on Pinterest and a nice visual from Say Yes, I was off to make a gluten-free/dairy-free fun watermelon treat.
You can say we like our watermelon by a few other posts (watermelon margaritas, watermelon bowl) but this might be the best one yet.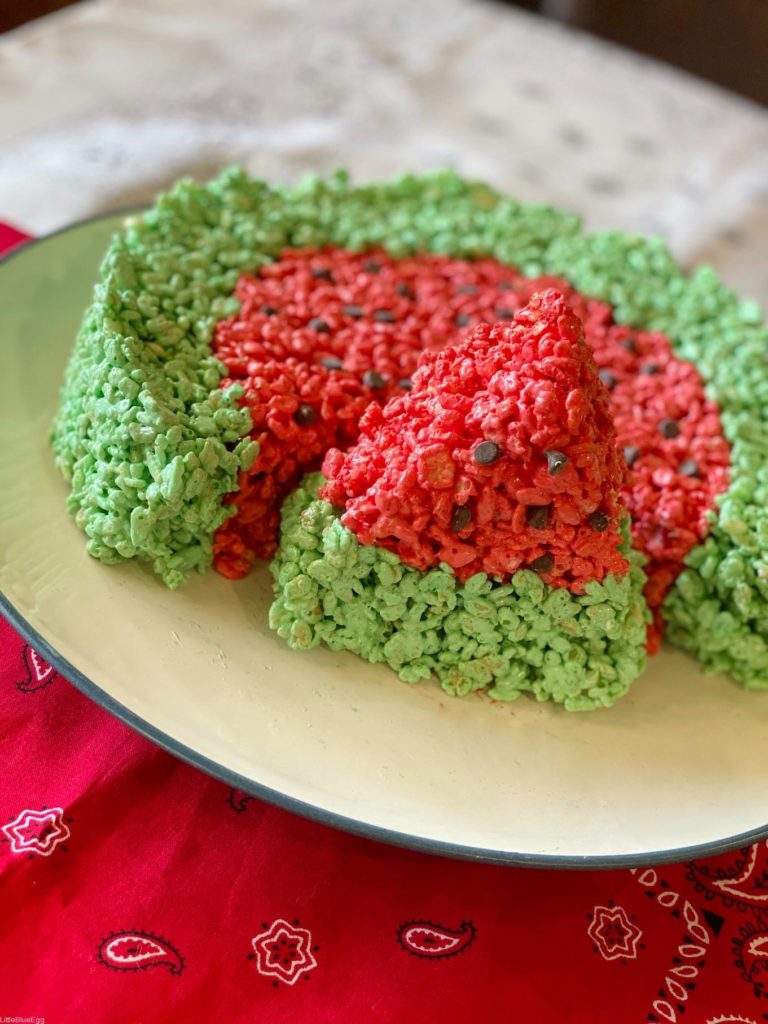 Make a basic Rice Krispie treat recipe, add some food coloring, and a few mini chocolate chips. Done. Cute!
Ingredients/Supplies
Rice Krispie cereal
Marshmallow creme
Red and Green food coloring
Vegan shortening (instead of butter but same measurements)
I have good luck with Thrive Market for some gluten-free and dairy-free ingredients. Currently, their referral offer is 25% off your first order.
Step 1
Make Rice Krispies according to your favorite recipe, but prior to stirring in the cereal add food coloring. I did 2 batches, but my watermelon treats came out tall. You can certainly do one batch and divide the colors.
Step 2
Fill the small of the cake pans with the red Rice Krispie mixture. Flip over the pan into the larger pan. I added the mini chocolate chips to the top while a little warm. Helped keep them in place.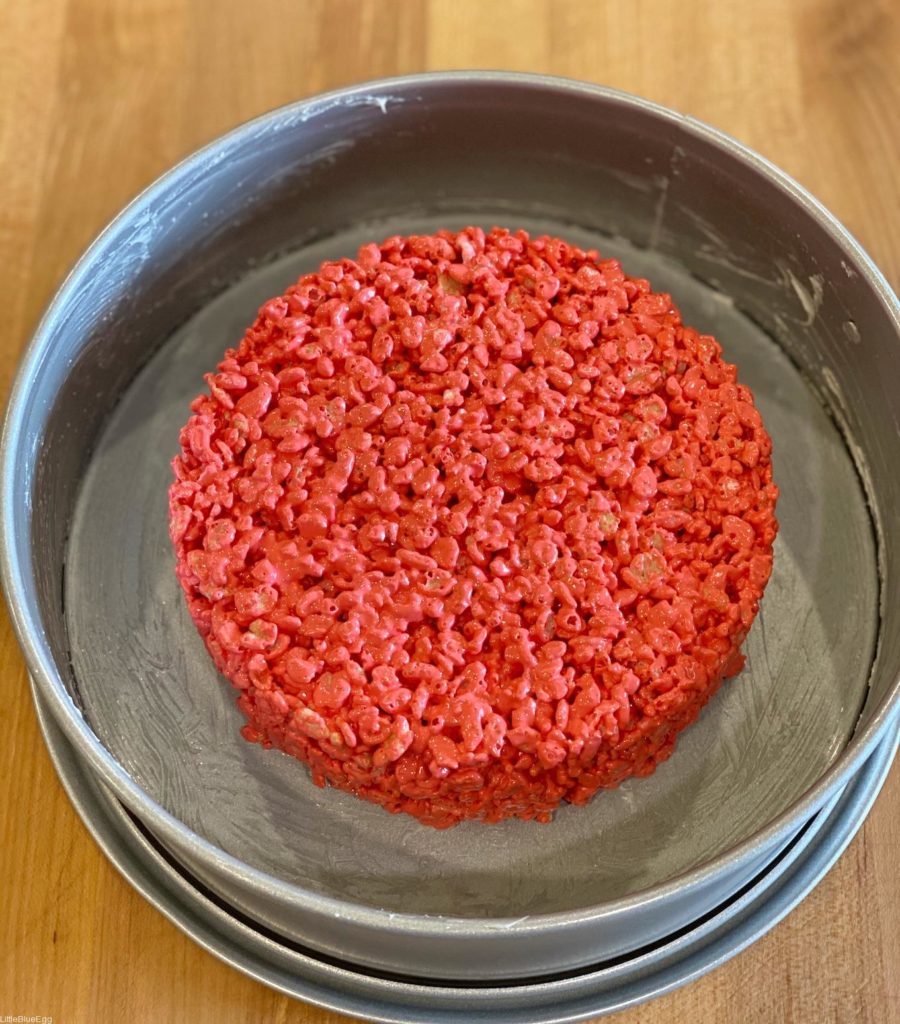 Step 3
Add the green Rice Krispie mixture around the sides. Pack it tightly. That's basically it.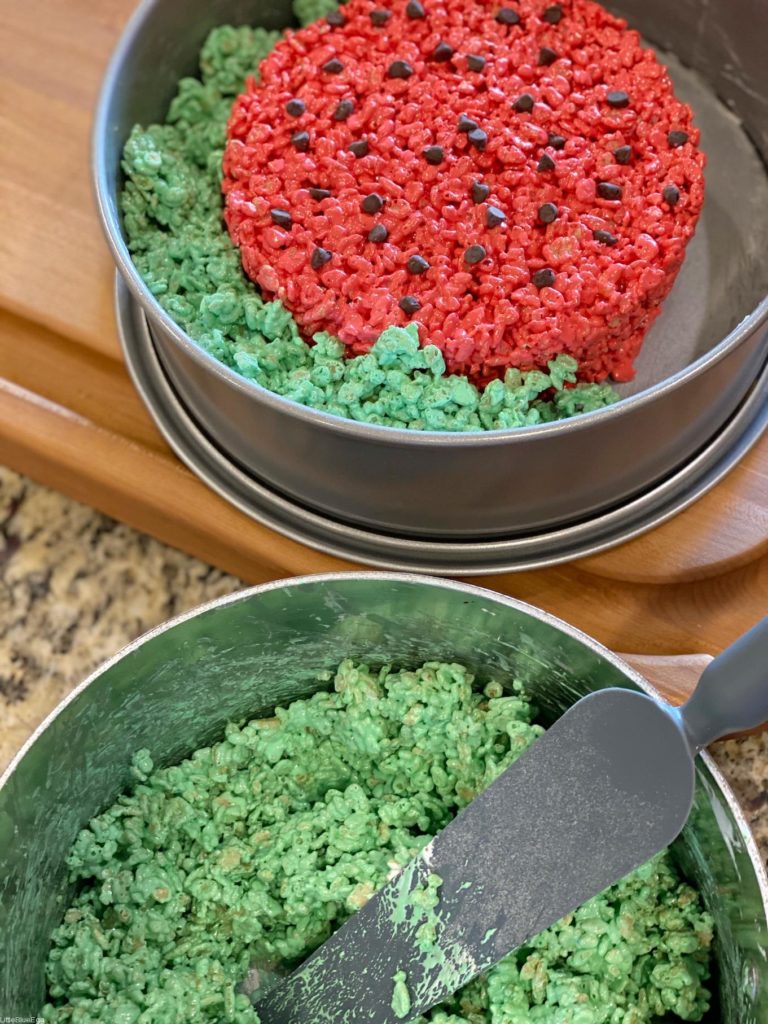 Step 4
Be patient until it cools (it is tough, I know) and cut into wedges. I had an easier time with a serrated knife.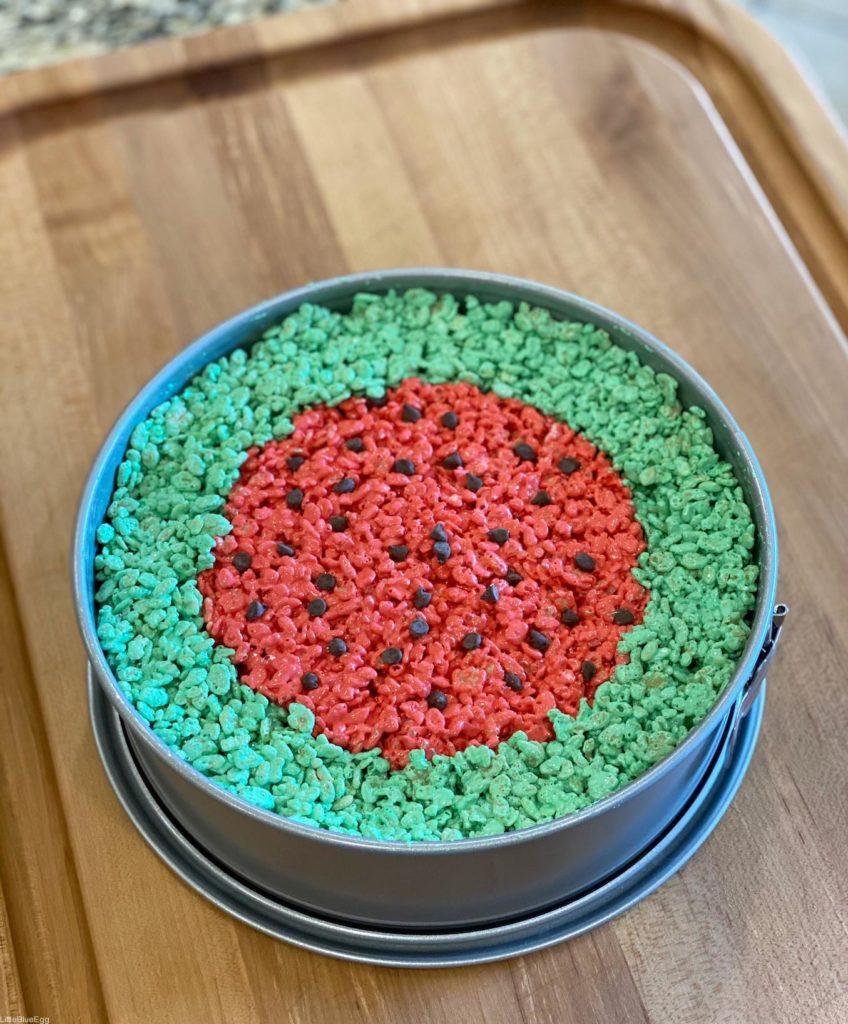 Such a cute idea. A Pinterest search will find you people put these on sticks and/or wrapped them up pretty clever.
Enjoy!