I am long past having a toddler in my house, but some of those memories do not fade. The need to keep those little hands busy, even for 3 minutes is worth any effort. I put together this toddler activity kit as a 2nd birthday gift for my very busy nephew. To my surprise it was such a big hit, his big sister wanted her own version.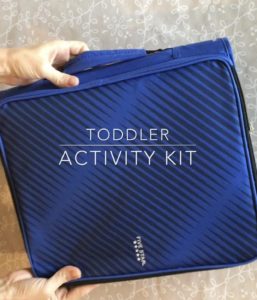 A combination of colorful (and a little educational) activities in a binder for easy portability made this kit easy to put together. Just keep your eye out for easy to clean and durable crafts made of different textures. I used a combination of simple crafts and store bought items. No need to make it all! So grab a zippered binder, a couple of 3-hole punched storage pouches and get to work.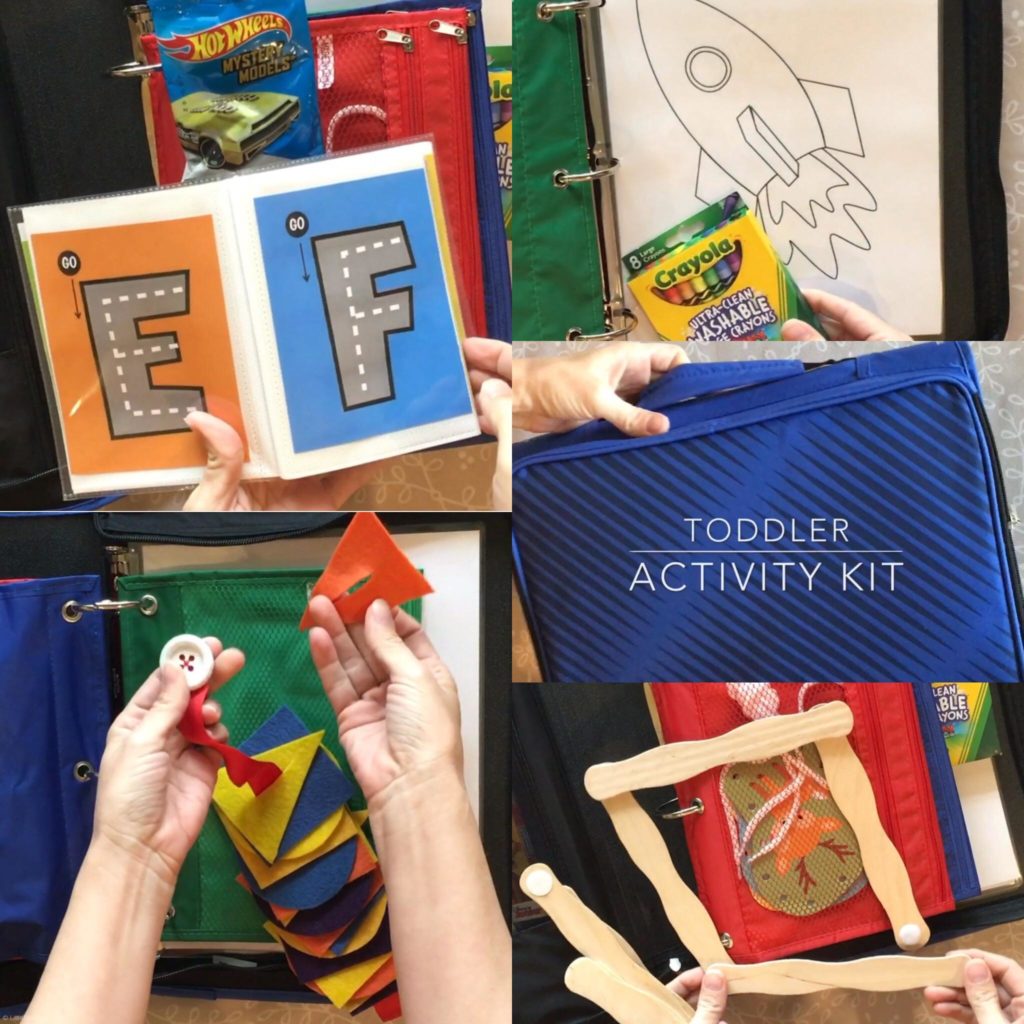 Toddler Activity Kit items
Lace cards (you can make with shoelaces and a hole punch, but I was able to find one to buy inexpensively)
Clothes pins
Pipe cleaners
Button snake**
Laminated coloring pages with big washable crayons. I have had a lot of luck with this laminator. Be sure to watch for sales. I got this one for $10 on a Black Friday!
ABC Road Trip book with a small car for tracing letters. Playdough to Plato blog has a great set of step-by-step instructions.
Wood stir sticks with Velcro on the ends. I used wooden fan sticks, but as long as the Velcro can fit on the ends for building any craft stick could do.
Felt frog with zipper mouth**
** Check back for how-to's to be posted soon!
affiliate links included