Have lots of baby pics but no cute album? I've got an album for you…high on the cute factor and low on the difficulty scale, I promise. More importantly I'm going to post the instructions in small easy steps throughout the year. Yep, YEAR. You can do this!
When done you'll end up with 16-8×8 pages. The standard 8×8 scrapbook album holds 20 pages so you will have room for extra pages if the scrapbooking bug gets a hold of you.
Here are a few finished pages of my niece's album. (Once you do one, you'll make more. Albums make great gifts!)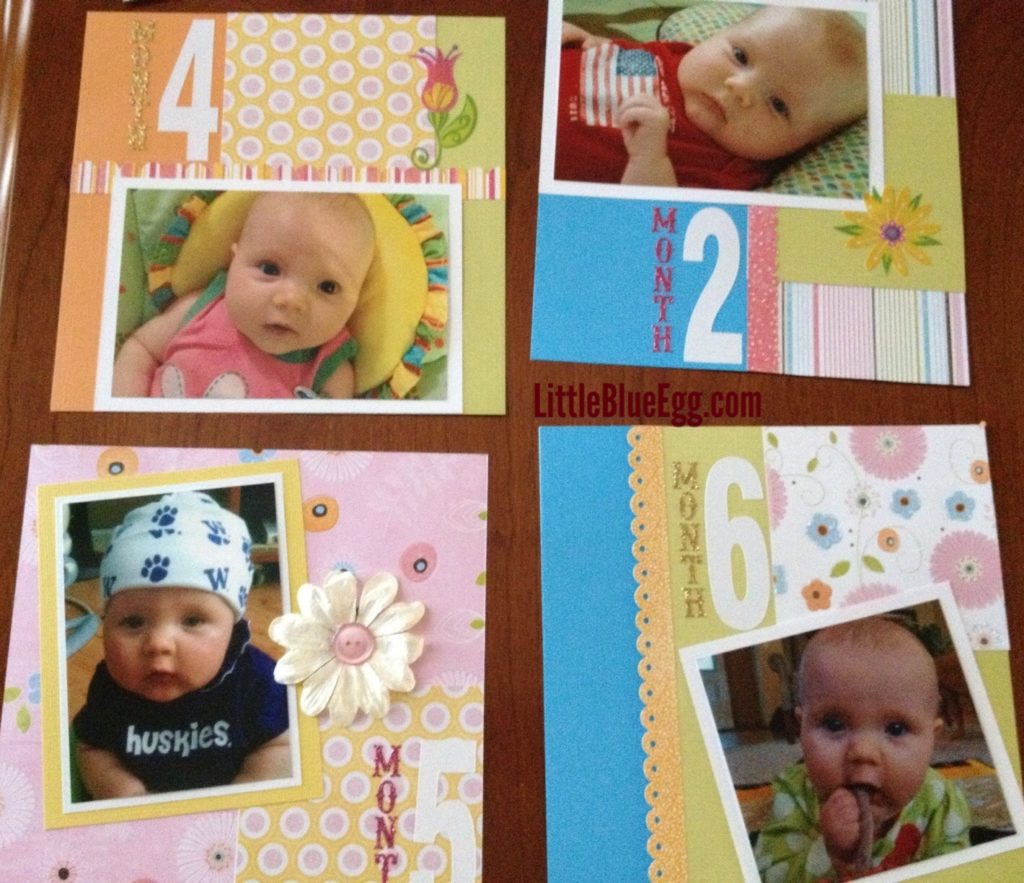 The basic idea is one picture/page per month with a cover page and a couple fun pages. That's it, one cute little baby face per month. However, getting the pictures organized is the hardest part because it is easy to get sucked into reliving how cute they were, how much they've changed……beware. I've warned you.
Let's begin!
Step 1: Find 4 pictures; newborn, month 1, month 2, month 3
That's it. See? Easy.
Here's the month 1 photo I decided on for my son. Awe so small….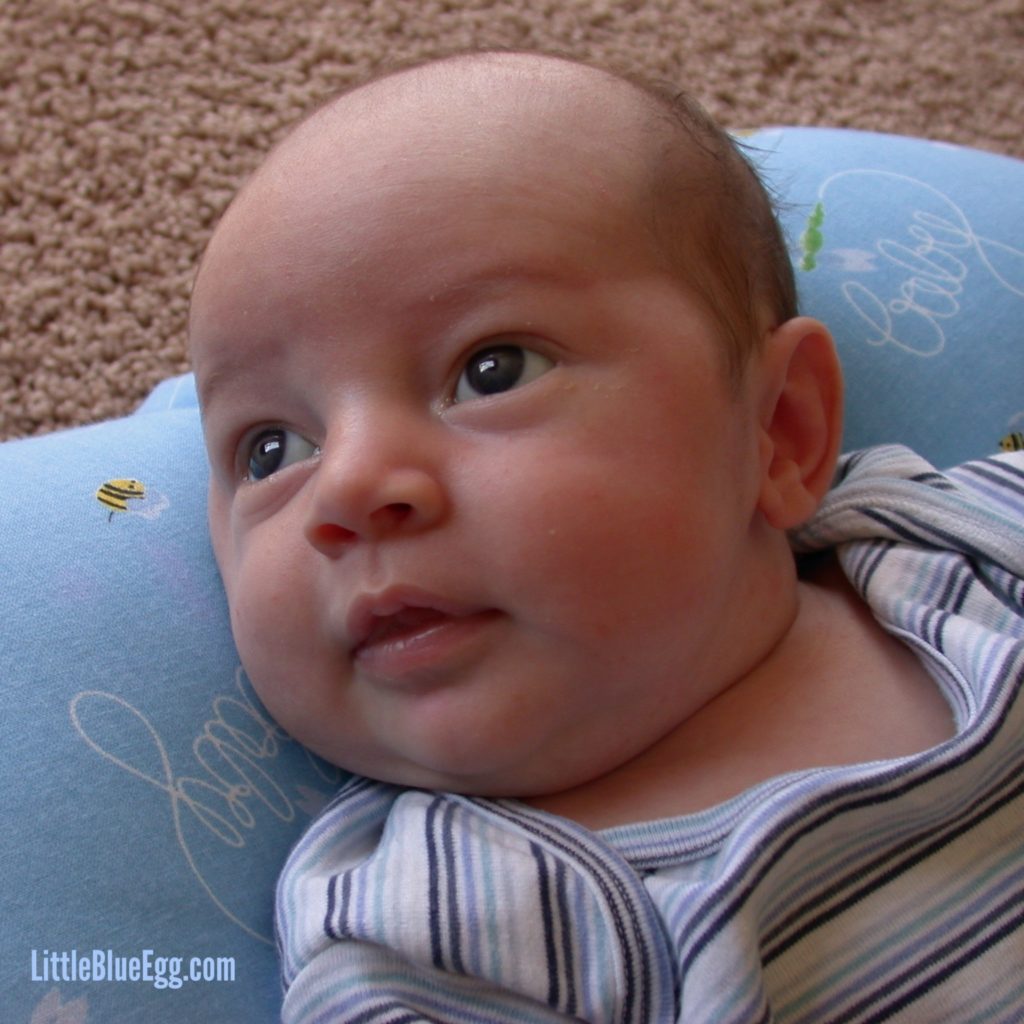 The more simple the picture, the better. I'm trying to find pictures of only him, not sure how many months I can get but it's worth a try. So many options…if making the album for grandparents, you could find only pictures with them holding the baby throughout the year. That would be sweet.
It doesn't matter if the picture is horizontal or vertical. If you are printing digital pictures as we go, 3×5 or 4×6 works best for the 8×8 scrapbook page.
Start to keep your eyes out at craft stores for an 8×8 album you like.
Let me know how your search for pictures is going. I'd love to see some cute baby pictures!