Apparently August 3rd is National Watermelon Day. Who knew? So of course I happen to have a drink for the occasion. Very fresh and oh so good.
First you must have lime juice. Fresh is best, but I won't tell if you buy the bottle shaped like a lime at the store.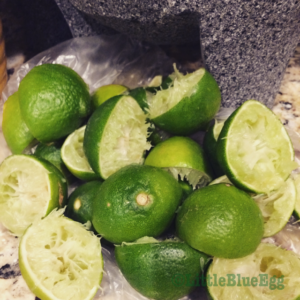 There are all sorts of ways to get the watermelon juiced. Recently I even saw someone using a hand mixer inside a watermelon or immersion blender. Love it. For the record, we liked the immersion blender, then into the Vitamix.
Our most recent recipe:
64 oz of watermelon juice, strained
1 1/2 cups of tequila
1/2 cup of triple sec
1/2 cup of simple syrup
3/4 cup of lime juice
Mix well. Chill. Enjoy! Happy National Watermelon Day.
**Beverage tags can be found at Ballard Designs. No affiliation, I just think they are too cute.