This year's high school graduation gift dilemma gave me pause. What to do this year? Not unique but the idea of a Laundry Kit Gift did indeed make me happy. Knowing there might (!) be one more kid out there like my son who will definitely need some help with laundry when they leave the nest.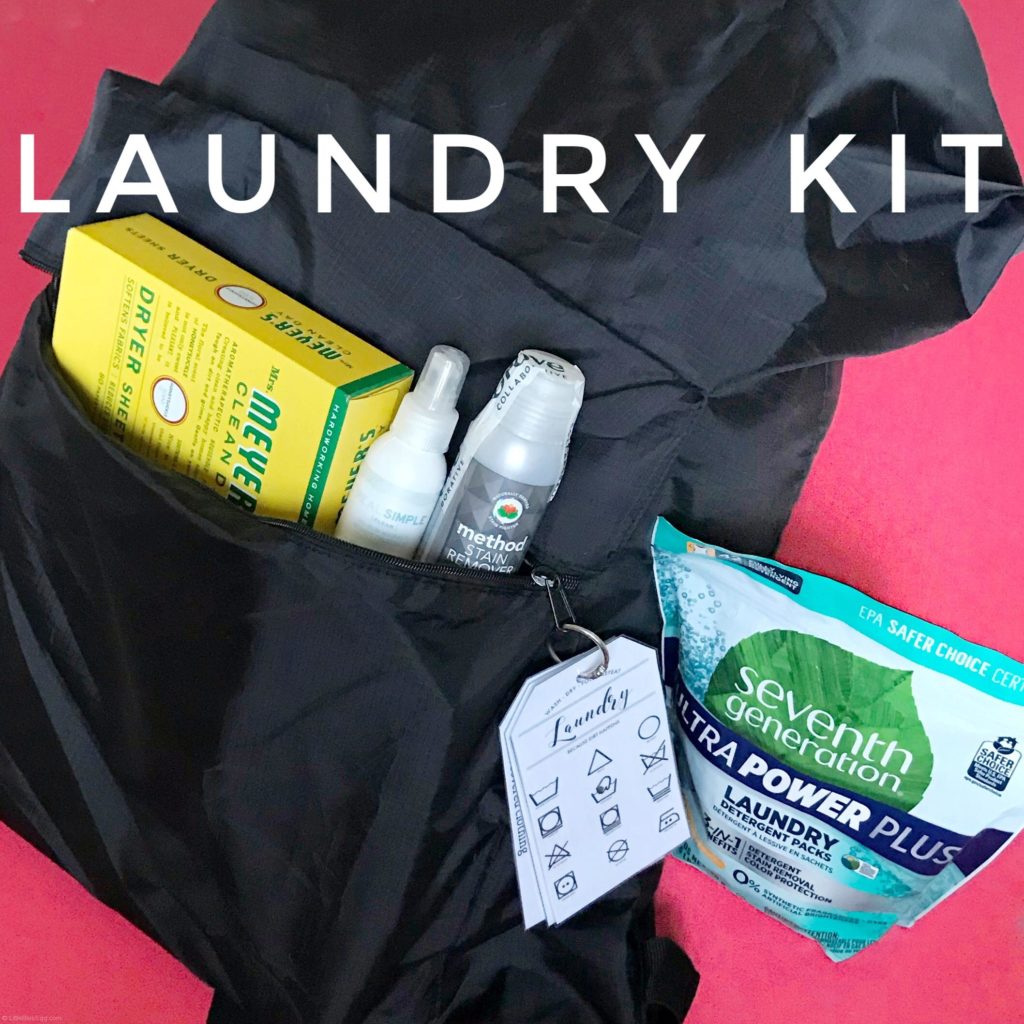 Lots of great ideas out there on Pinterest. Here's what I found/used.
Laundry Kit Supplies:
Supply Descriptions:
Laundry bag: I haven't been to college in quite some time (ahem YEARS) but the idea of a bag with backpack straps seems like a good idea. I can just see other bag/baskets being dragged down stairs. I'm hoping with the ability to put a full bag of laundry on your back – maybe it will last longer. But is it cool enough? Who knows. Functional for sure. This bag also had a nice sized pocket in front for hopefully the instructions I printed.
Laundry pods: I initially was thinking pods would be easier to pack for a kid headed to an out of state school (easier to check in luggage than liquid). I didn't want to not give laundry soap in a laundry kit. BUT then I read pods are better to regulate how much soap they use. BRILLIANT. New to the adulting of doing laundry, too much soap, might indeed be an issue.
Stain remover & dryer sheets: Pretty standard needs.
Wrinkle Release Spray: A must. No one likes to iron – at 18 (or 48 for that matter).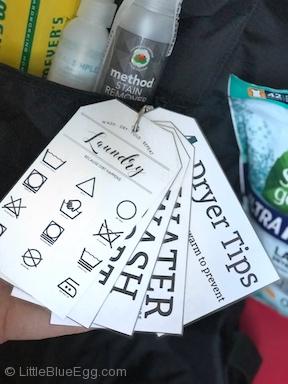 Laundry directions and tips: Found these great tags from Today's Creative Life definitely will be a must for my son so I figured I should include. Print, laminate, hole punch for a ring and you are set!
Most products are available at all the usual places. I did buy at Grove.com if you are interested in more of these type products, use this link to get a free 5 piece cleaning kit when you order.
Please pin!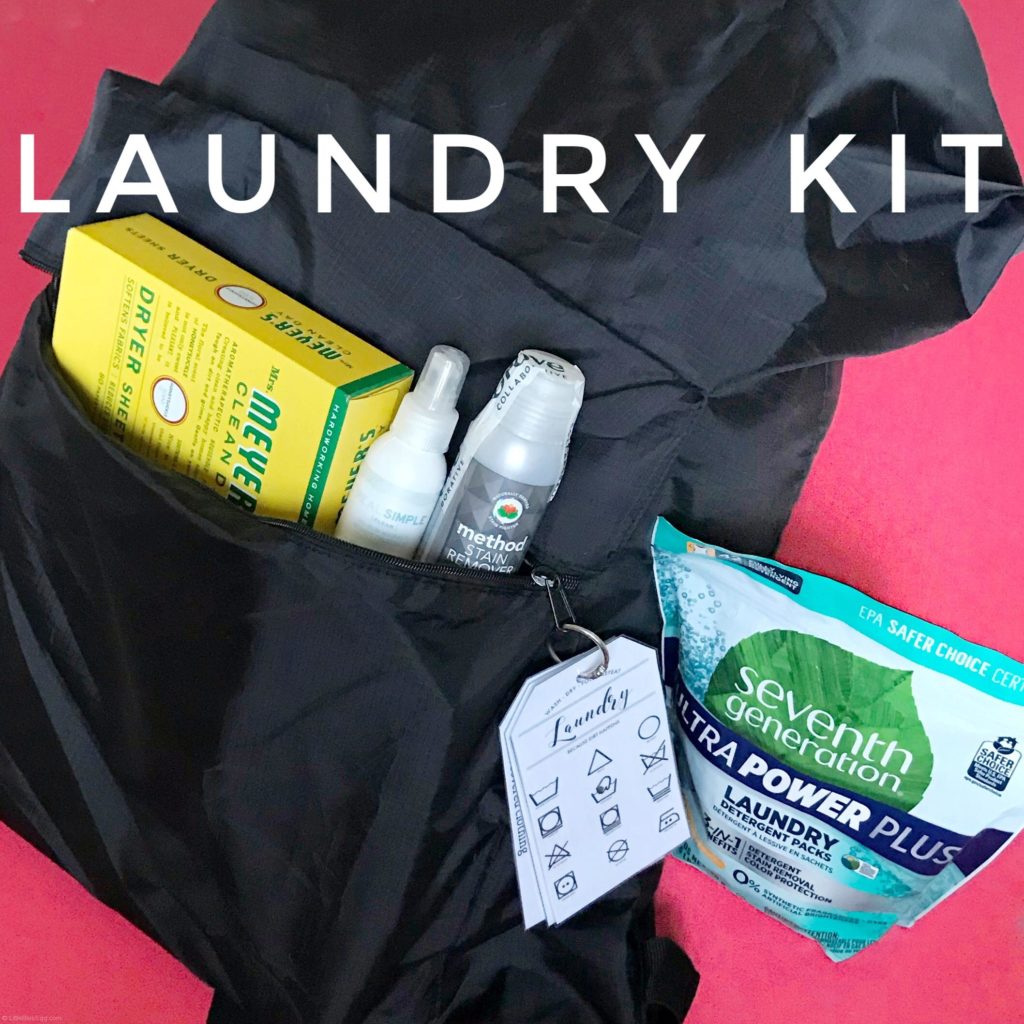 More graduation gift ideas: Money Topiaries and Money Cake!