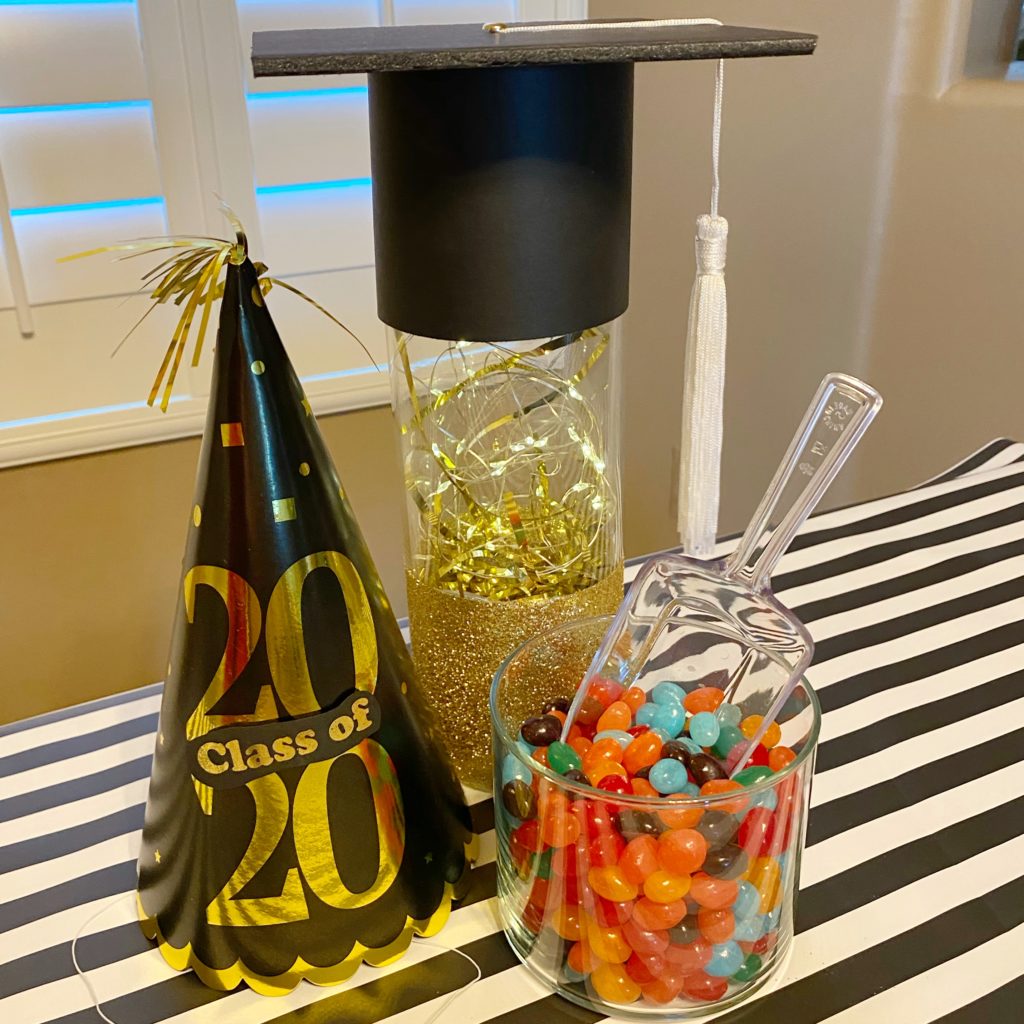 Every big party needs a hat or photo prop, right? Graduation party hats can quickly be made from a New Year's hat. That's right, start in January by buying a pre-made party hat on clearance.
But don't stop there. Buy anything with the year on it (napkins, cups, etc.). I promise it will make life easier when to go to decorate for graduation. I grabbed some mylar numbers and they ended up being used for graduation parade decoration.
Graduation Party Hat Supplies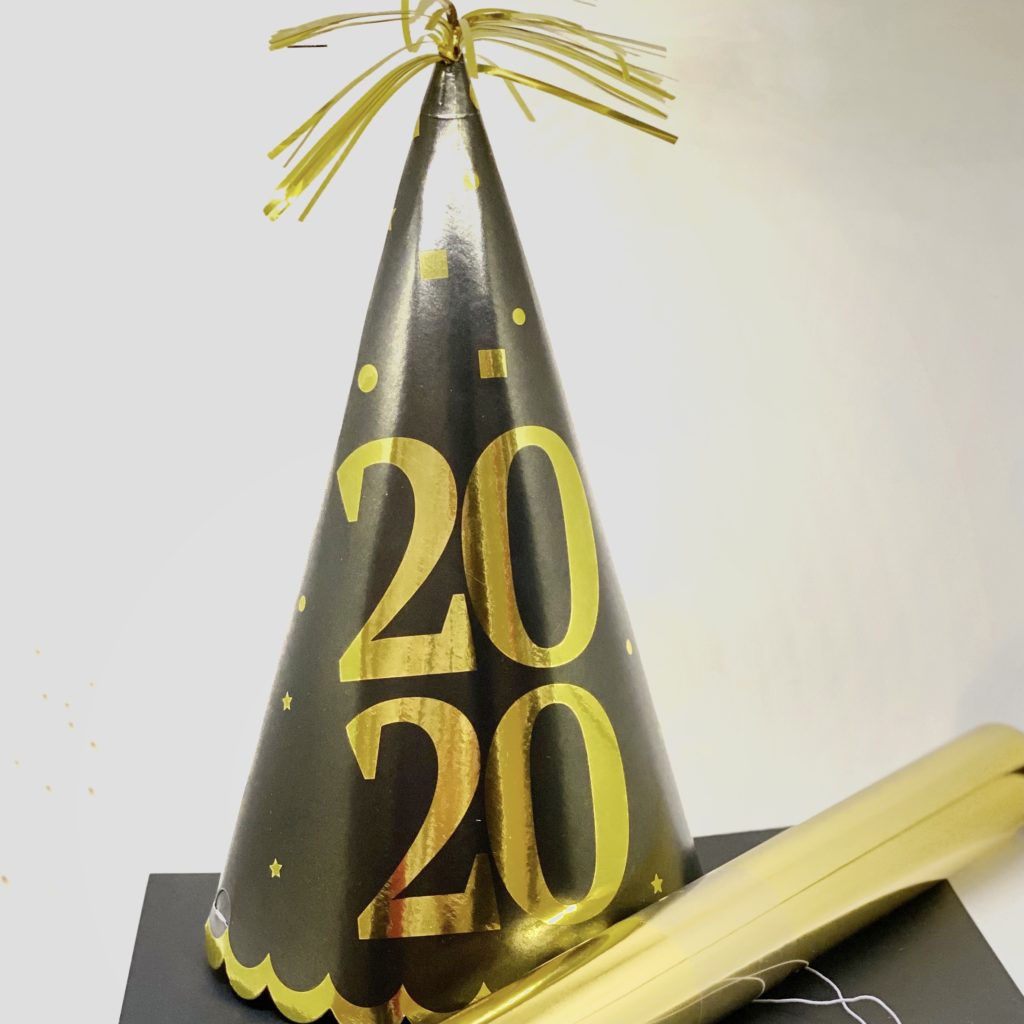 New Years to Graduation Party Hat Steps
1. Buy party hats, hopefully on January 1st or later on sale. Be sure to have only the year showing.
2. Print on laser print the phrase, Class of. I used a basic font and printed it on black paper to blend with the hat.
3. Use a Minc foil machine to add the gold foil. Here's a quick tutorial.
4 Cut out the Class of. Don't worry about it being perfect. Easy rounded corners are fine.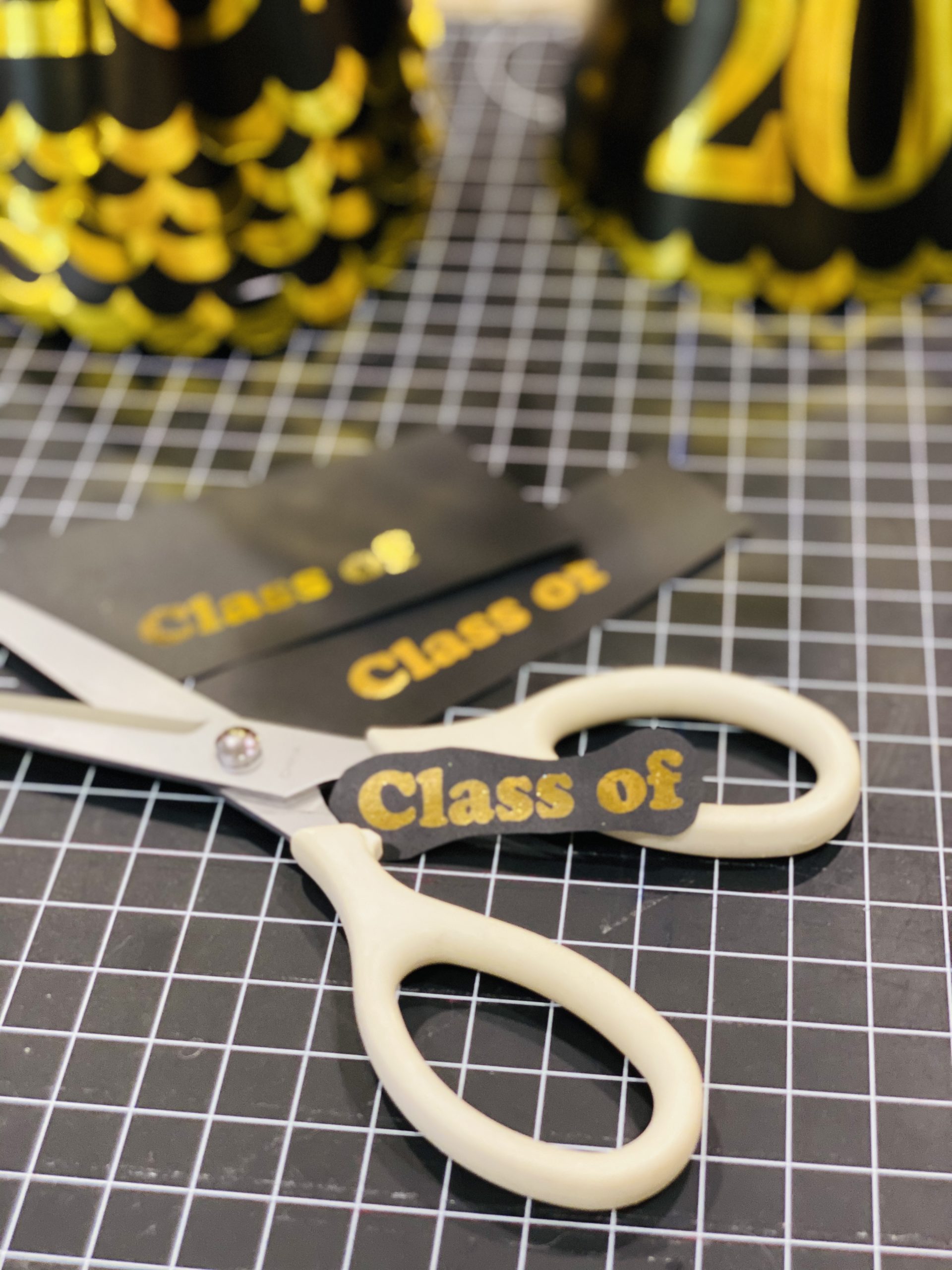 5. Adhere the Class of to the hat. I chose foam adhesive squares so the phrase would be a little higher and stand out.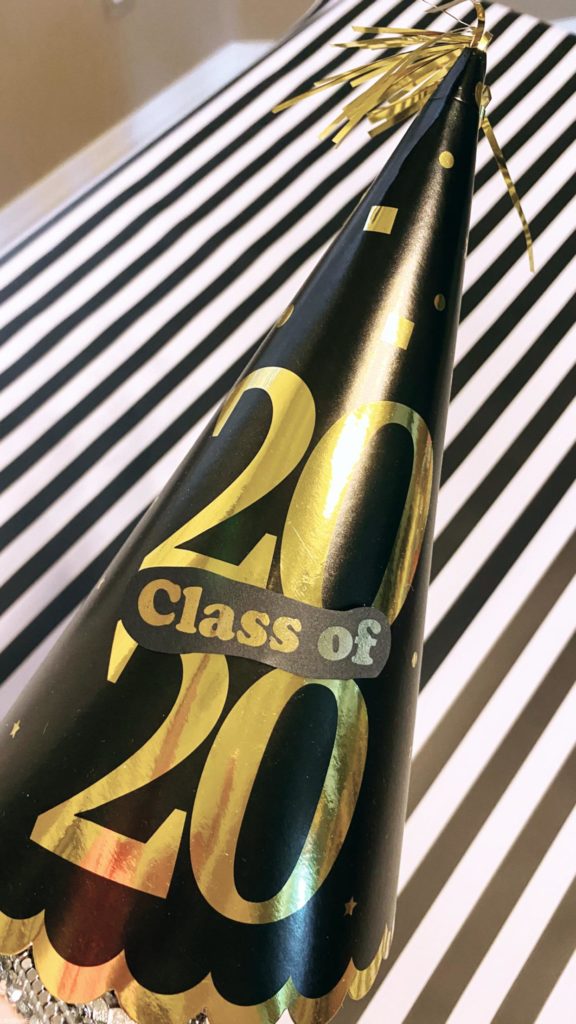 The hats make fun centerpieces and photo props. or even a favor. Unfortunately, my son was indeed in the Class of 2020, his party was canceled due to the pandemic, so I put the hats around the house.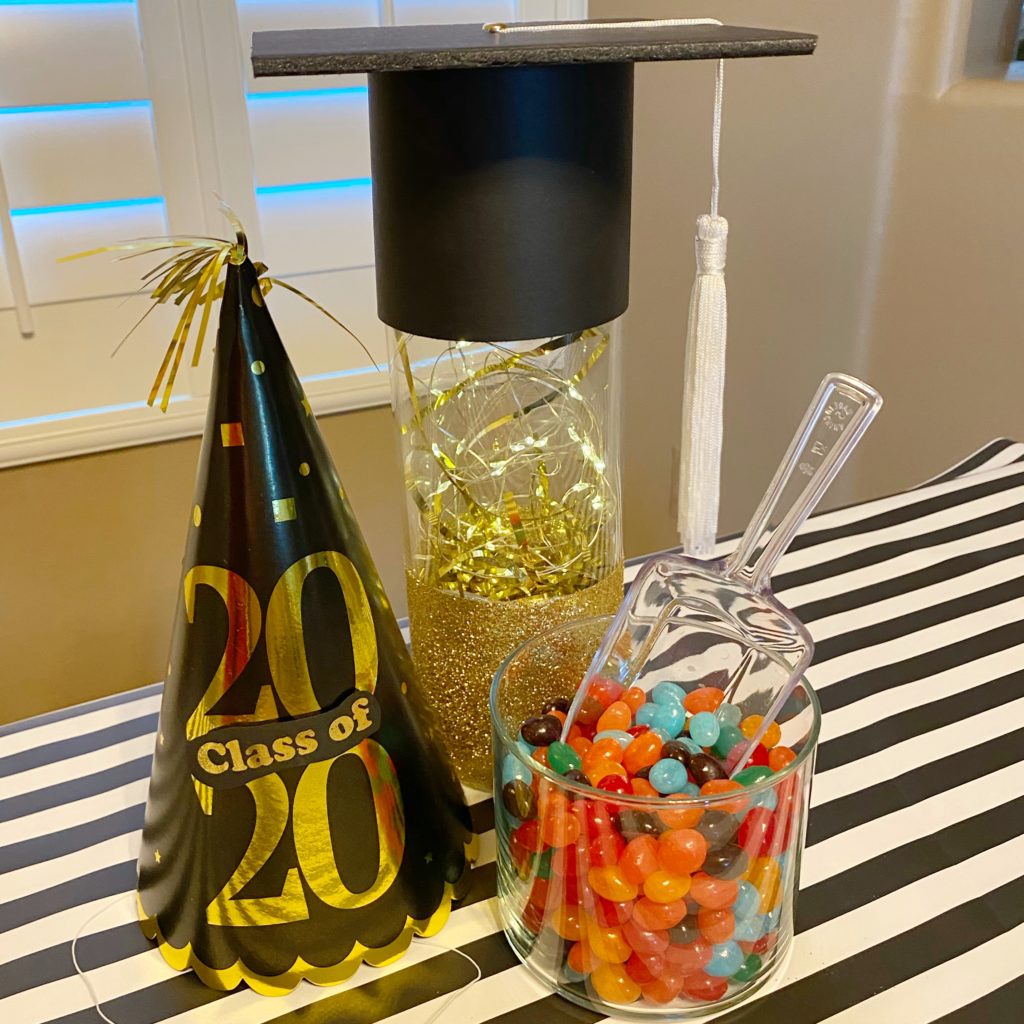 Senior year goes by so fast. Try to enjoy it at every step. Maybe a January craft is a fun way to start the celebrating early. Congratulations!
More fun Graduation Crafts