The Thanksgiving turkey may get most of the attention, but it is the fun Thanksgiving desserts that I love. Why not bring a few cute desserts to round out the pie table?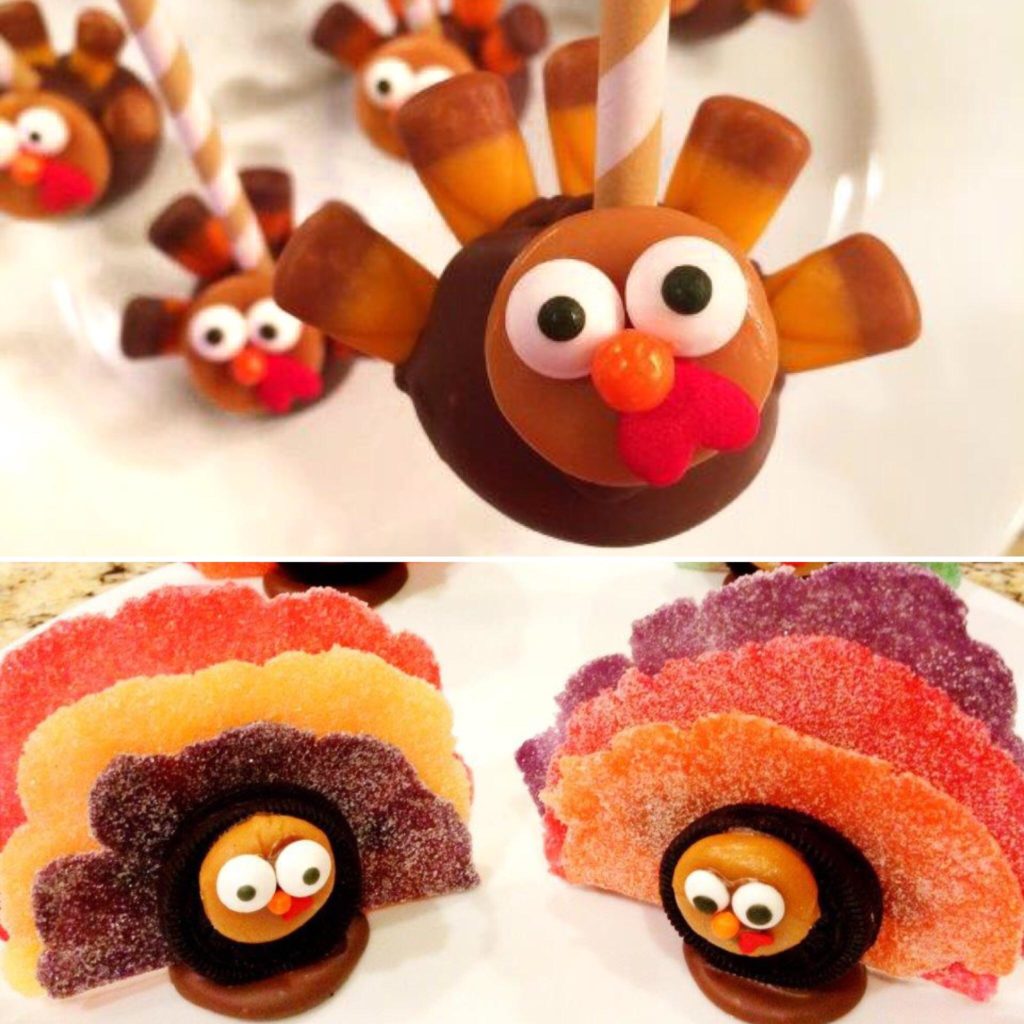 Oreo Turkey Pops
I saw these cute turkeys and just had to make them. Brit + Co has a great tutorial on how to make, a very visual, good step-by-step. Other than melting some chocolate, nothing to bake!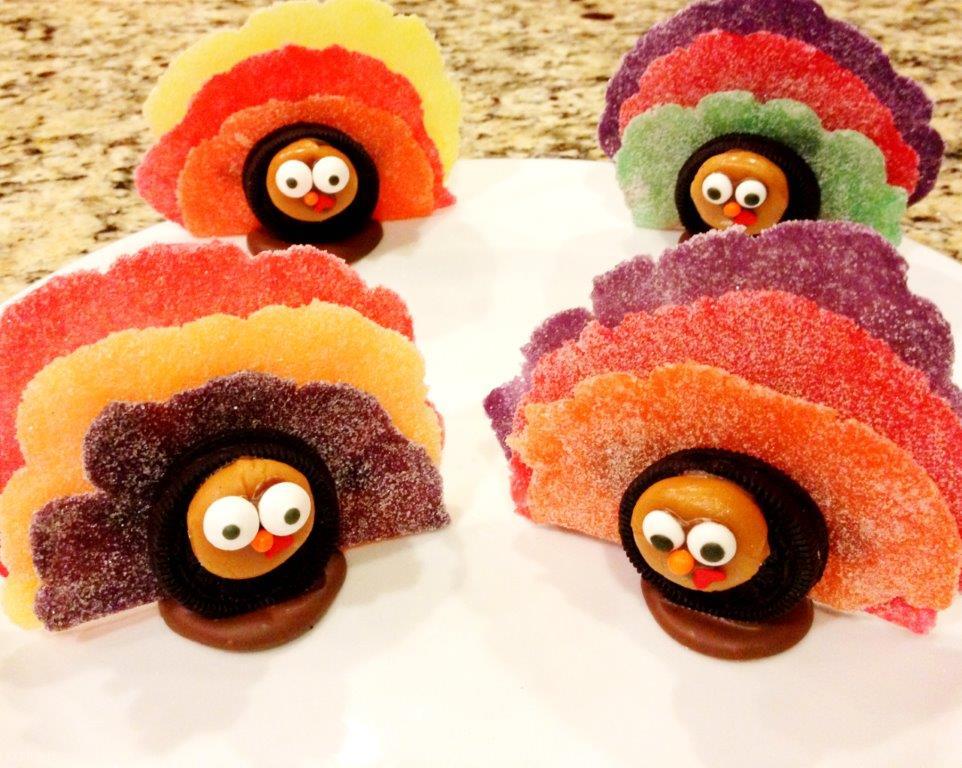 Supplies/Tips:
sugar
rolling pin (I found it was easier to roll then flattening with my hand. The pin worked well for squishing the fruit slices to look like feathers)
chocolate to melt as glue
caramels (Be sure to start with 10 seconds on microwave first. The caramels can get very hot, very quick)
Oreos
popsicle sticks (or straws, although I didn't use either they stood up just fine without)
candy fruit slices
round orange sprinkles (I used candy beads)
mini heart shaped sprinkles (I used a valentines day mix of colored hearts)
Use the same turkey head on a cake pop and you have another fun Thanksgiving dessert.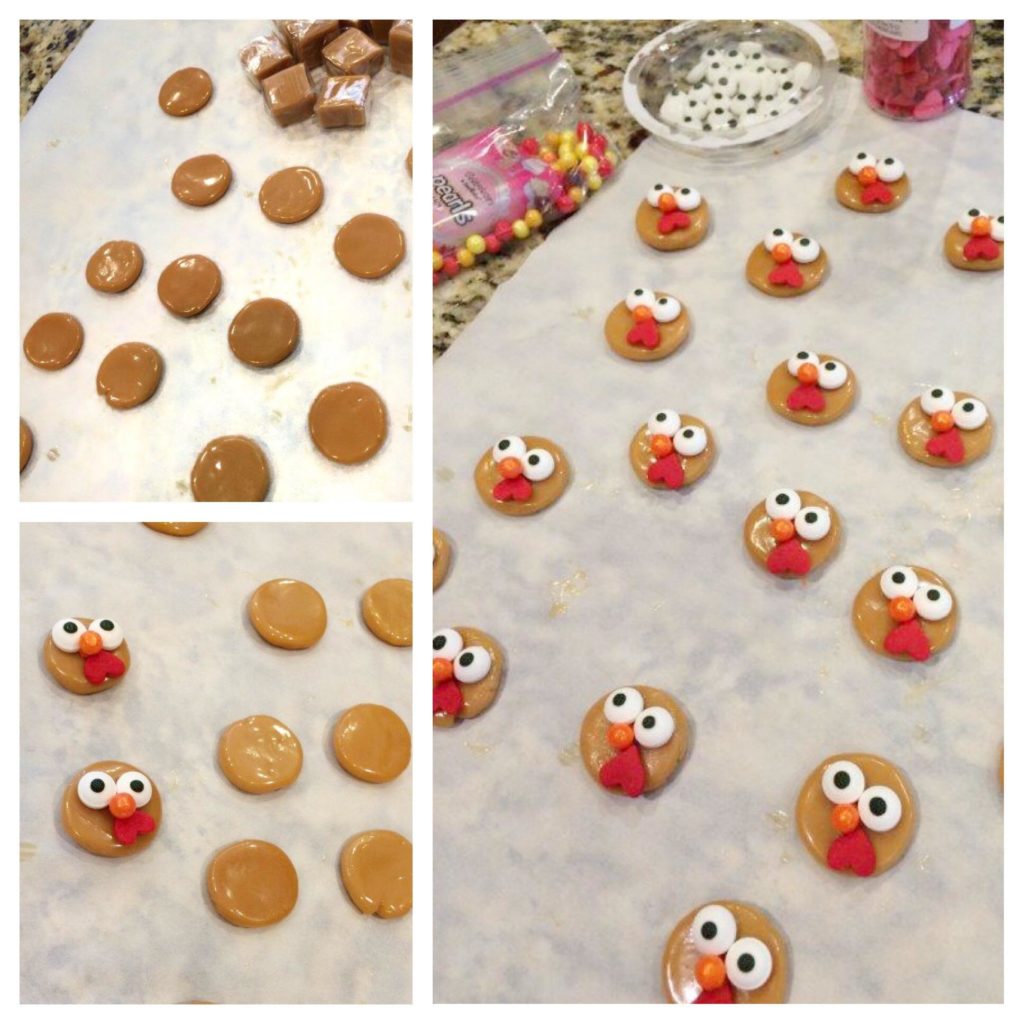 Turkey Cake Pops
I'm not a fan of making cake pops. There I said it. But I have a few ways to make it less frustrating.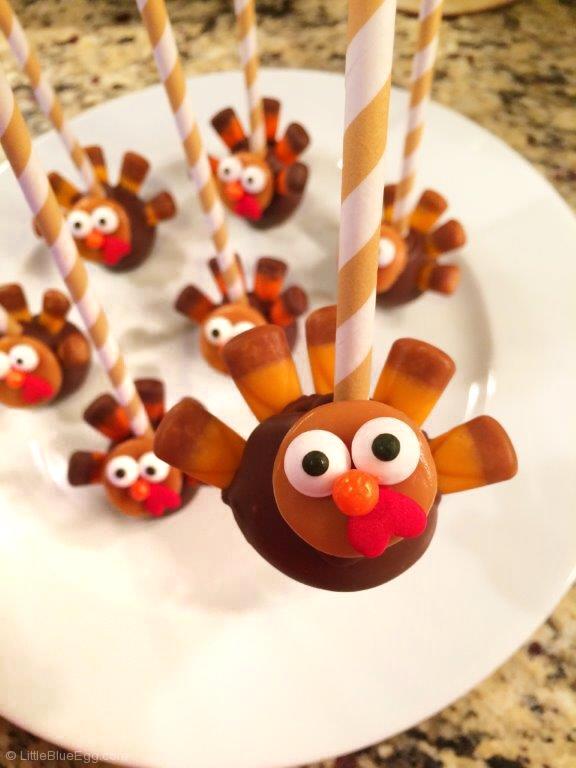 Use a cake pop maker. Seriously. The recipes they provide even taste good. The cake will not be as dense as the more traditional method of cake + frosting, but my frustration level went WAY down!
Use a double broiler (or small crock pot) to keep the chocolate coating warm. Having the chocolate at the right temperature makes coating the cake balls much easier.
Use the candy eyeballs! HA. Seriously, don't try to make these yourself. Just buy.
Look for the caramel candy corns during Halloween. That's when I've had the best luck but traditional candy corn would look great as well.
Enjoy making these fun Thanksgiving desserts! I'd love to see your creations, be sure to tag LittleBlueEgg on social media.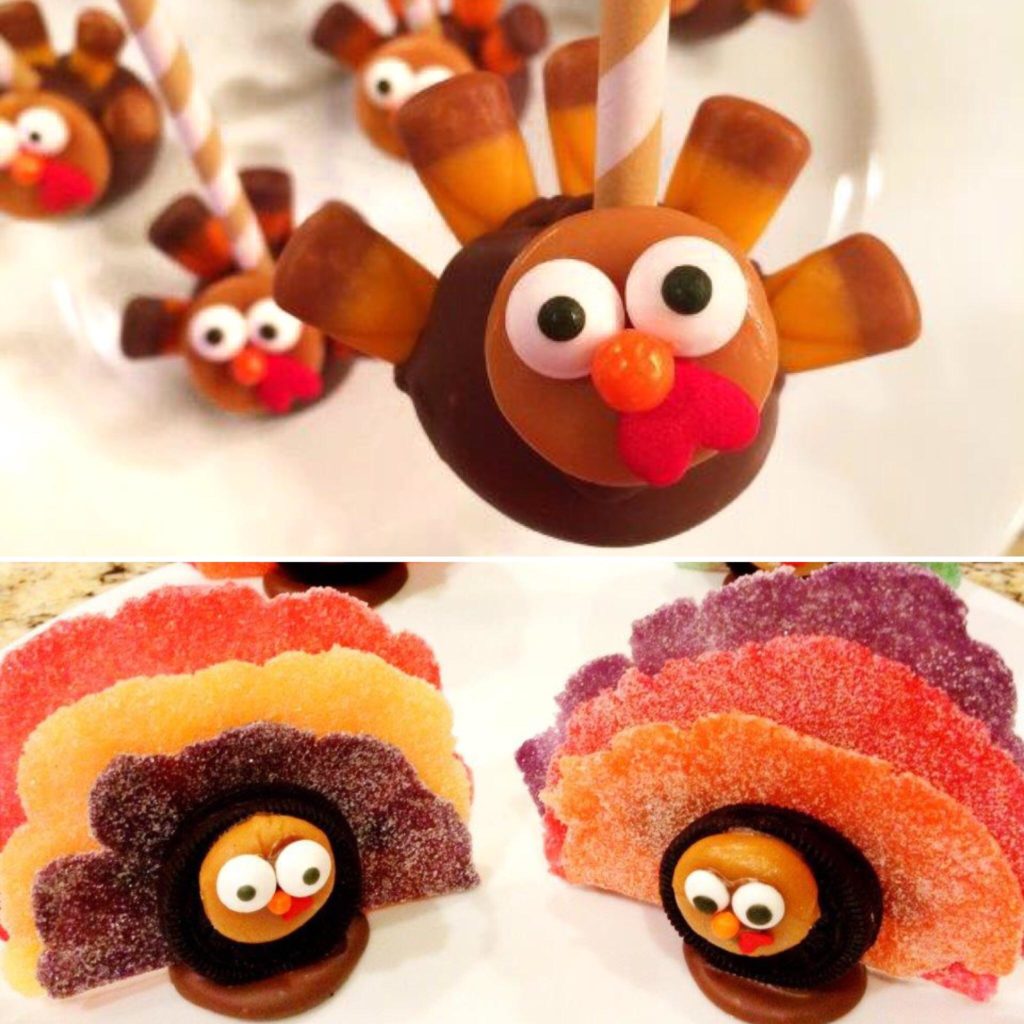 affiliate links included