Ah Back to School…love this time of the year. Amongst the crazy of buying supplies and uniforms, I do like to try and thank the teachers in some way. They deserve it. And really, a pencil vase? Cute.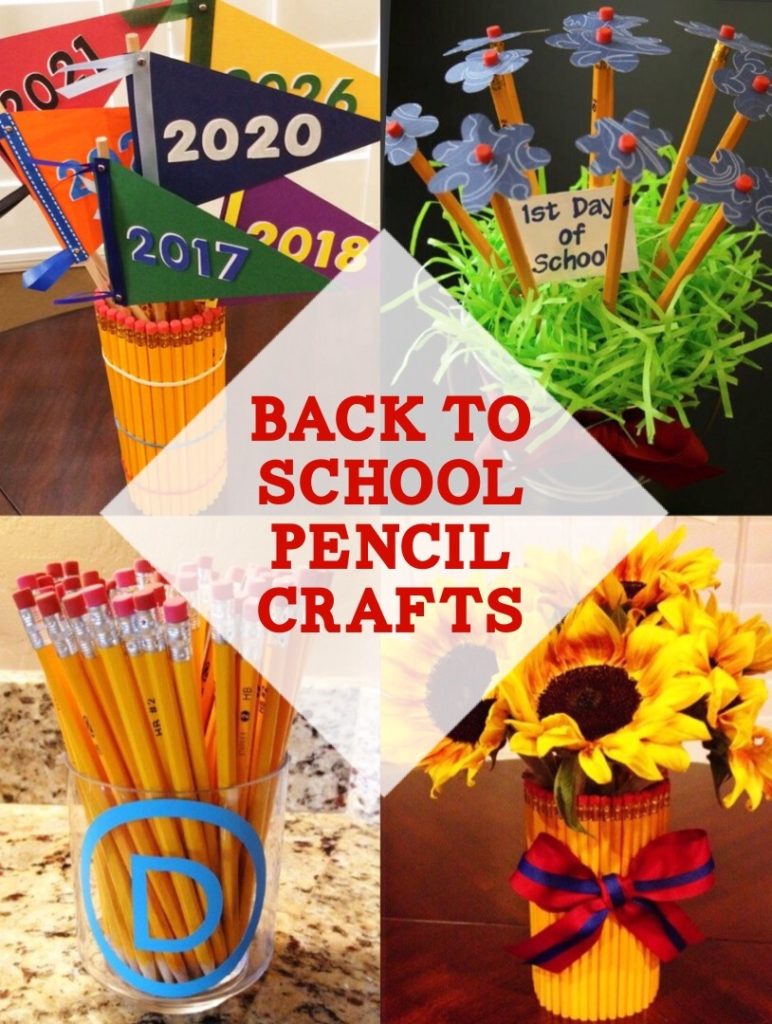 While I love the look of the pencil bouquet with its scrapbook flowers and the (super easy) cricut machine
cut vinyl
for a pencil cup (all sharpened, of course), it is the vase that I repeat often. It couldn't be easier. Grab extra pencils while on sale, a few rubber bands and glass of your choosing and you are ready to go!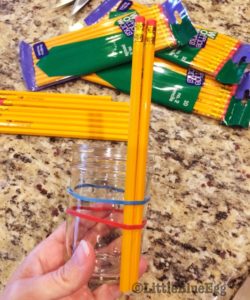 Put 2-3 rubberbands around your glass/jar first. Then insert pencils until you have made it all around the glass. As you would suspect, taller the glass, more rubberbands = more stable. Because I can't help myself, I turn the pencils so they are all facing the same way. Which is silly, given they will probably move around at some point.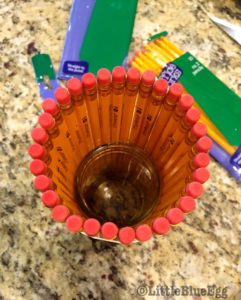 You can either leave the rubber bands as the decoration or cover with ribbon (in school colors, of course). Both present equally as well.
Enjoy all the smiles the teachers will give when you hand them the vase with a 'Thank You, Happy 1st Day of School! (and Good Luck!)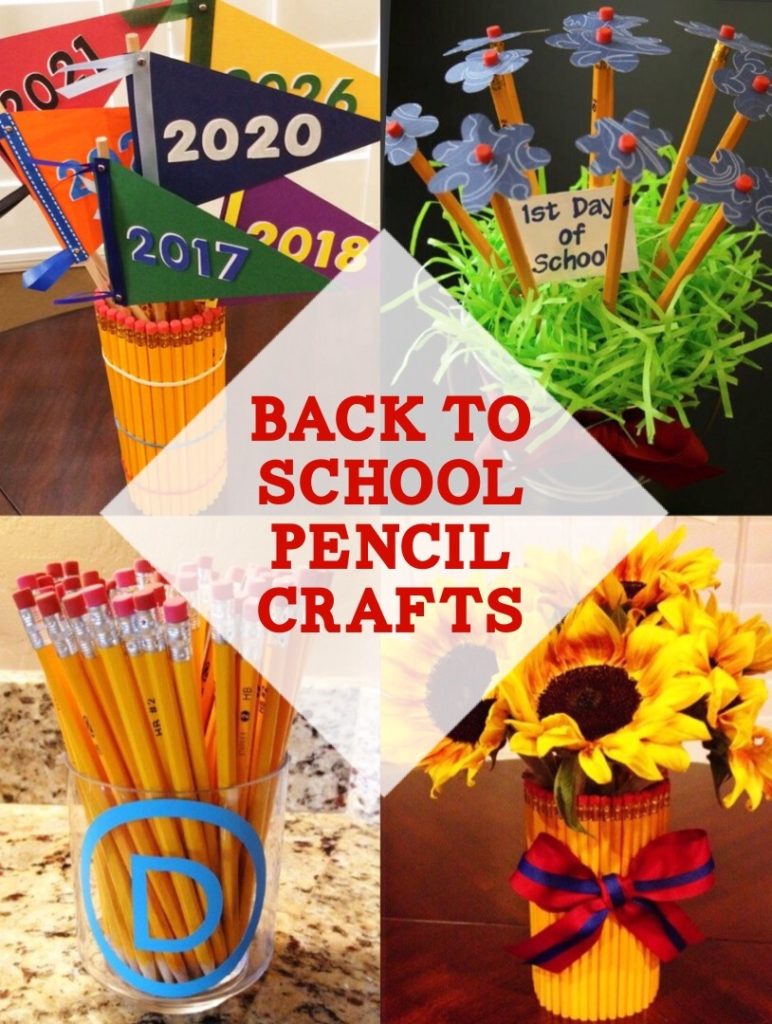 This post contains affiliate links.