Links to previous steps:
Step 1: Find 4 pictures; newborn, month 1, month 2, month 3
Step 2: Buy sticker letters & numbers plus find 5 baby pictures for months 4-8
Step 3: Research Zodiac & Chinese year signs plus find 4 baby pictures for months 9-12.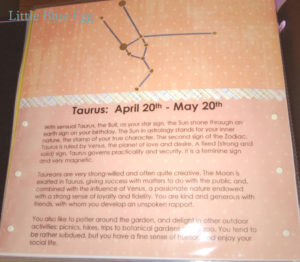 A quick web search will find you many pages of info. But I warn you, it's easy to get sucked into finding everyone's birth date and reading about them. I did some combining of page info to find the most positive of traits to list.
Keep your eyes out for coordinating paper and fun stickers to embellish the pages. We are almost ready to gather all of the supplies and start scrapbooking!