Yes, the Gators football season is almost over and yes, it took me this long to finish this ribbon wreath. Not the wreath's fault, more the length of my to-do list's fault. Next season will be a Husky version. Think I can get it done prior to the Apple Cup? We'll see.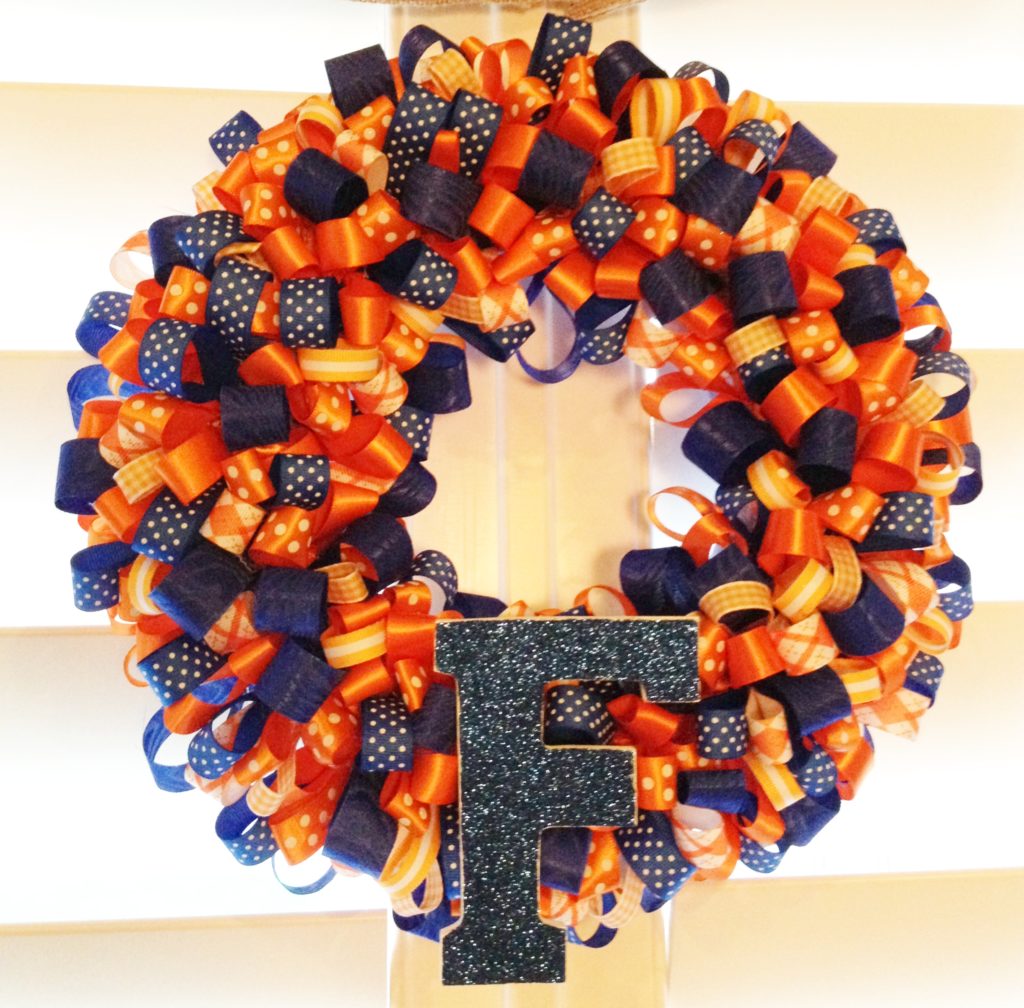 She's Kinda Crafty's pin caught my eye. Having married a Gator, I've learned to notice Orange&Blue combos. She links to a great tutorial at Tater Tots & Jello. (how great is that name?)
Ribbon Wreath Tip and Trick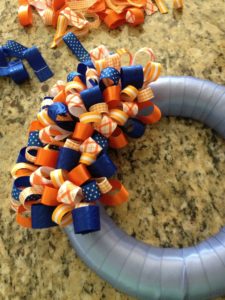 Follow the instructions but learn from me and don't do one section at a time (like above). Spread out your different ribbons all over the wreath. I misjudged the amount of ribbon and of course my Michaels no longer carried what I needed. So I spent some time redoing this section and filling in with a different ribbon.
What I'm most proud of is finally figuring out a good way to attach letters. Sometimes I just need to work it out a few times apparently. I tapped in some nails then superglued the F to the nail heads. Tada centered and attached. A hook added to my shutters with my trusty 3M hooks and we are ready for game time!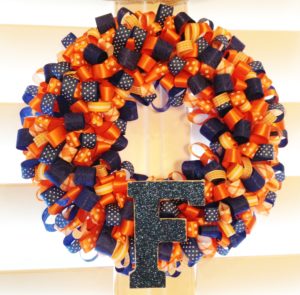 Update:
I did indeed make a University of Washington version so both my husband and my schools are equally represented.  The best part is I learned a new way to use the 3M hooks I love too much.  Upside down!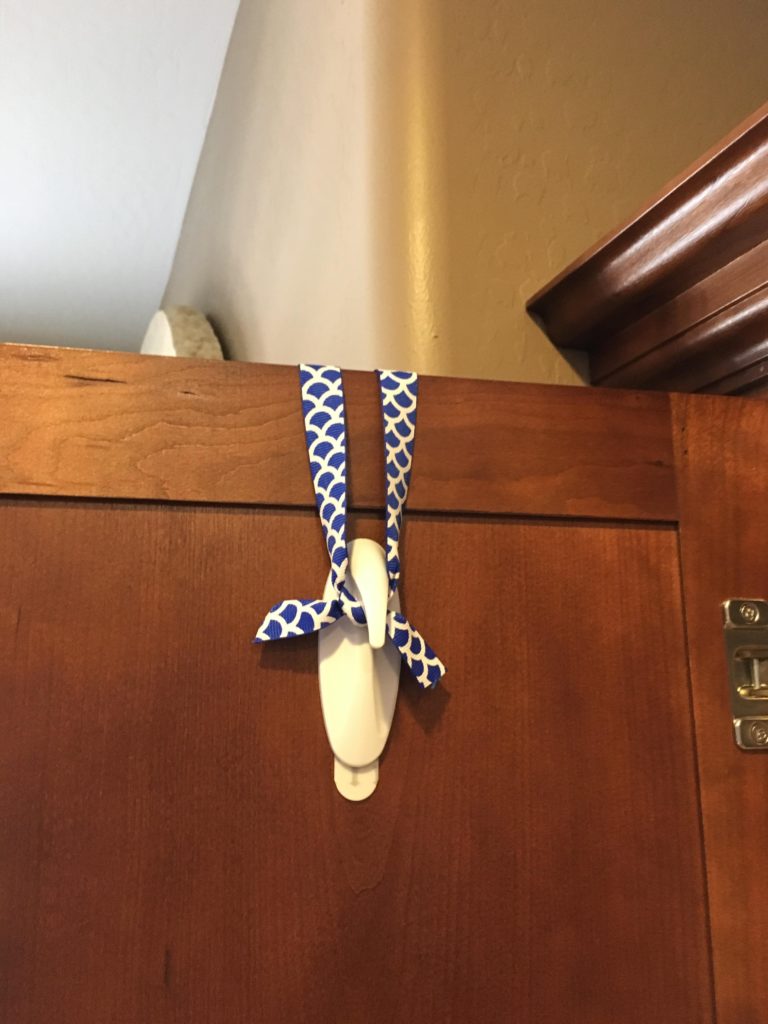 That's right.  Put the hooks upside down inside your cabinets and a ribbon can be used to hang your wreaths.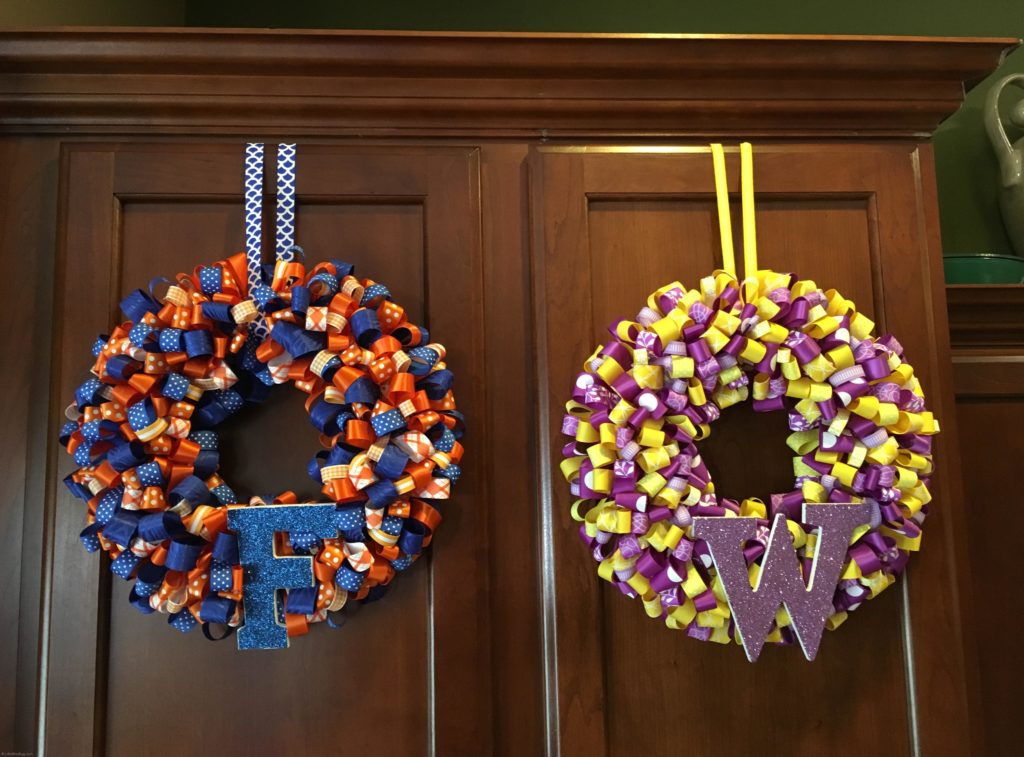 Love it.  Go Huskies! It is great to be a Gator!
Affiliate links included