National Flip Flip day is in June. Who knew there was even a day for my favorite shoe? In my desire to slow down time, as I am not ready for my son to start high school, let's pretend the calendar says June, not August. What to do to celebrate? Flip flop cookies, of course!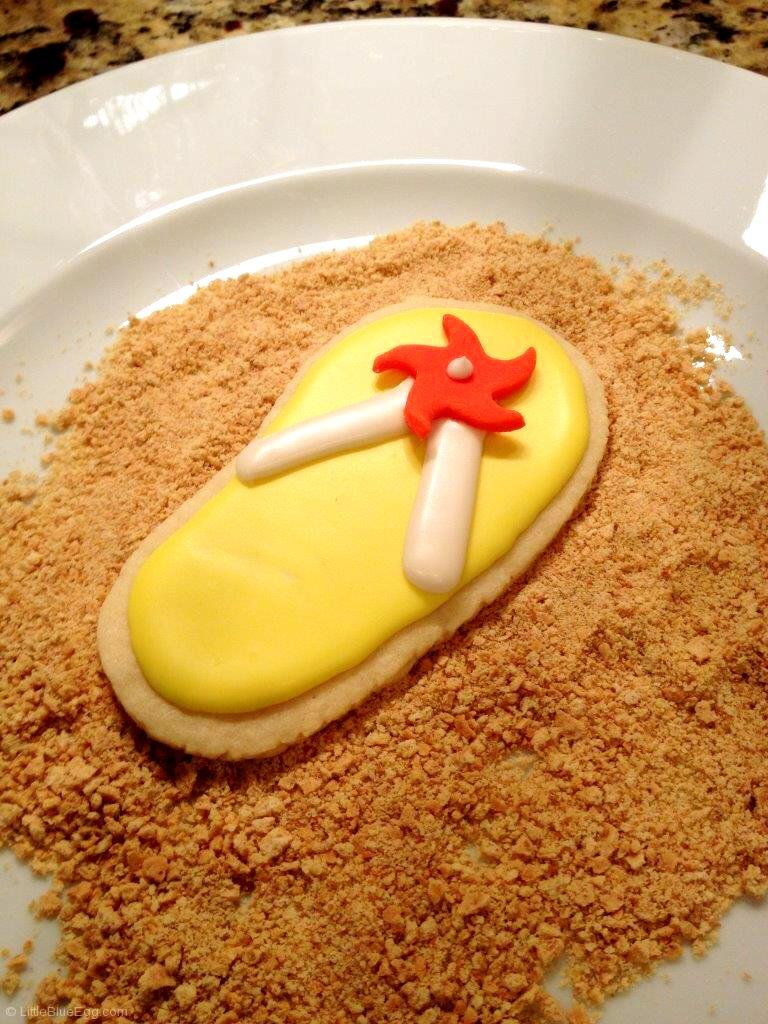 While I do have many cookie cutters, a flip flop shaped one? Nope. And since I'm so impatient I didn't even want to wait for Amazon Prime to bring one to me, I made one. Sorta.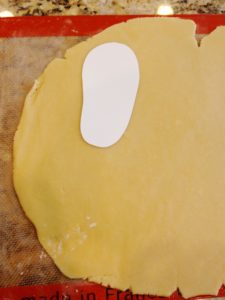 Really, it is only thick card stock cut out. I did roll my dough a little thicker than normal so when cut I ran the pairing knife along the edge the shape seemed to hold better. I was surprised it worked to be honest. Granted, not a difficult shape, but still once iced, it made sense.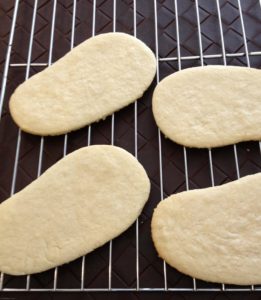 The circles are just fondant cut out with the icing tips and mini cookie cutters. Then stacked with a little water to keep together. I used a flat tip for the flip flop straps.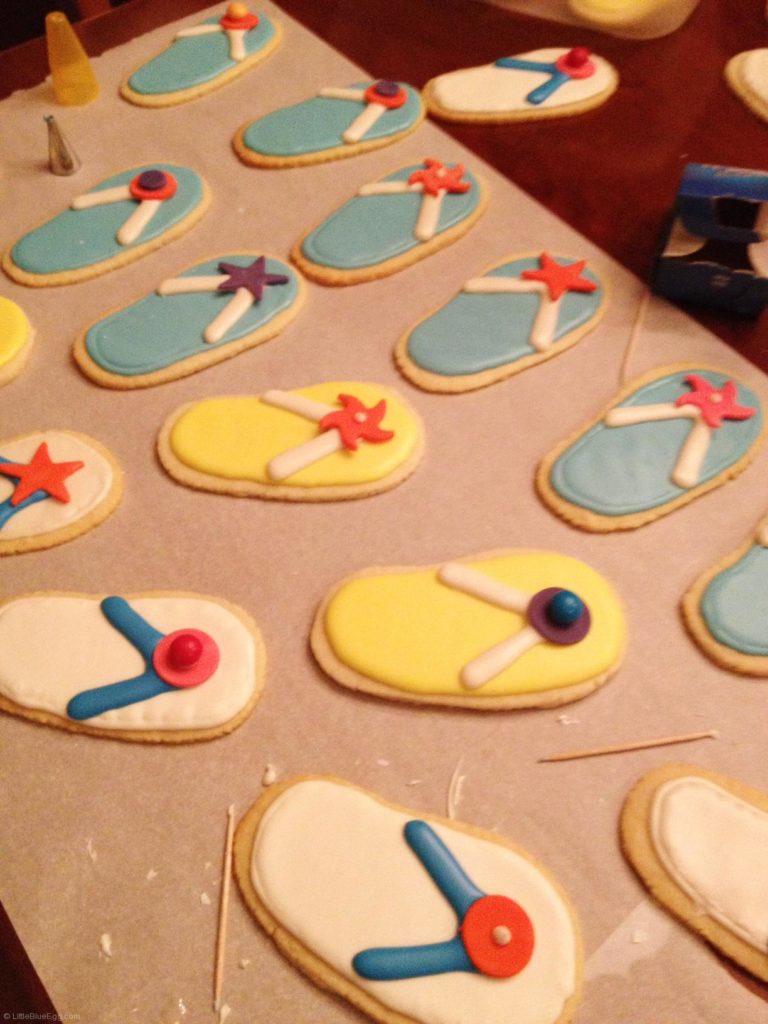 Recipes
My favorite sugar cookie recipe is from Martha Stewart. I use this recipe multiple times a year. What I love the best is the dough freezes so well. (Save yourself some time in December and freeze some dough. Seriously).
Royal Icing takes some getting used to. But Ina Garten had a few tricks that seems to really resonate with me. I'm much better at outlining and flooding because of watching Ina. Icing tips begin at 1:32 of the video below.

So don't be afraid to make your own cookie shape – you might just surprise yourself.
This post contains affiliate links.