So many travel cups out there. And all the great sayings, quotes and the hand-lettering! LOVE it all. I was so excited when I tried to recreate and it was EASY. Almost too easy.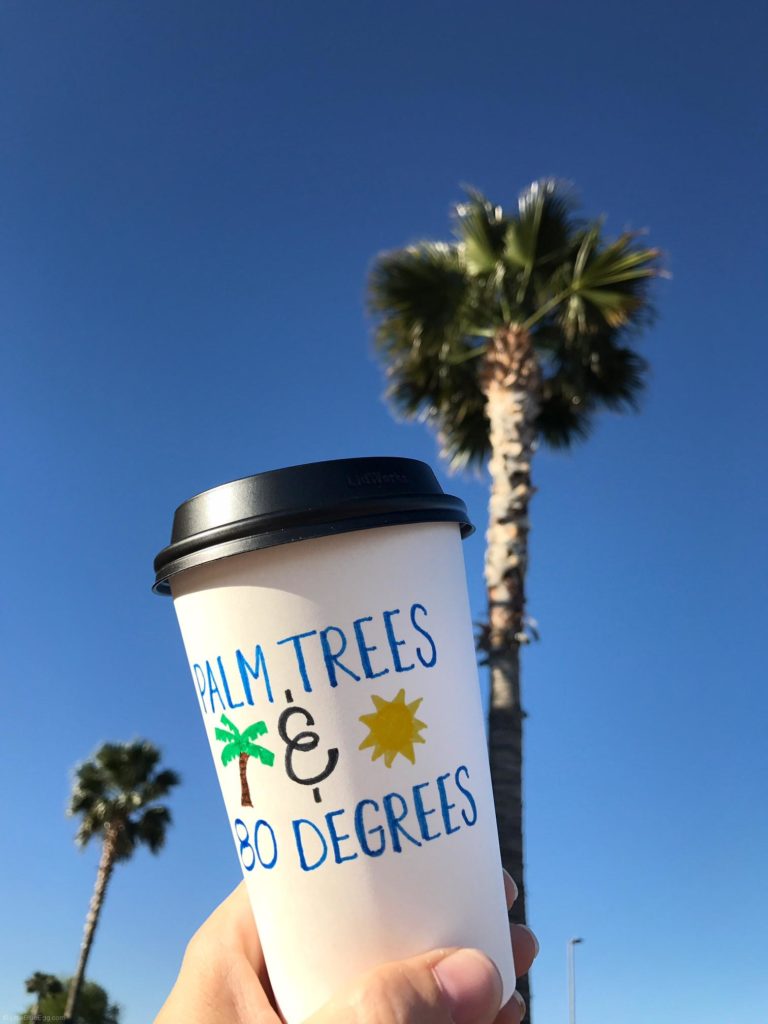 Really, only two things, disposable cups and markers. How can it be? I know!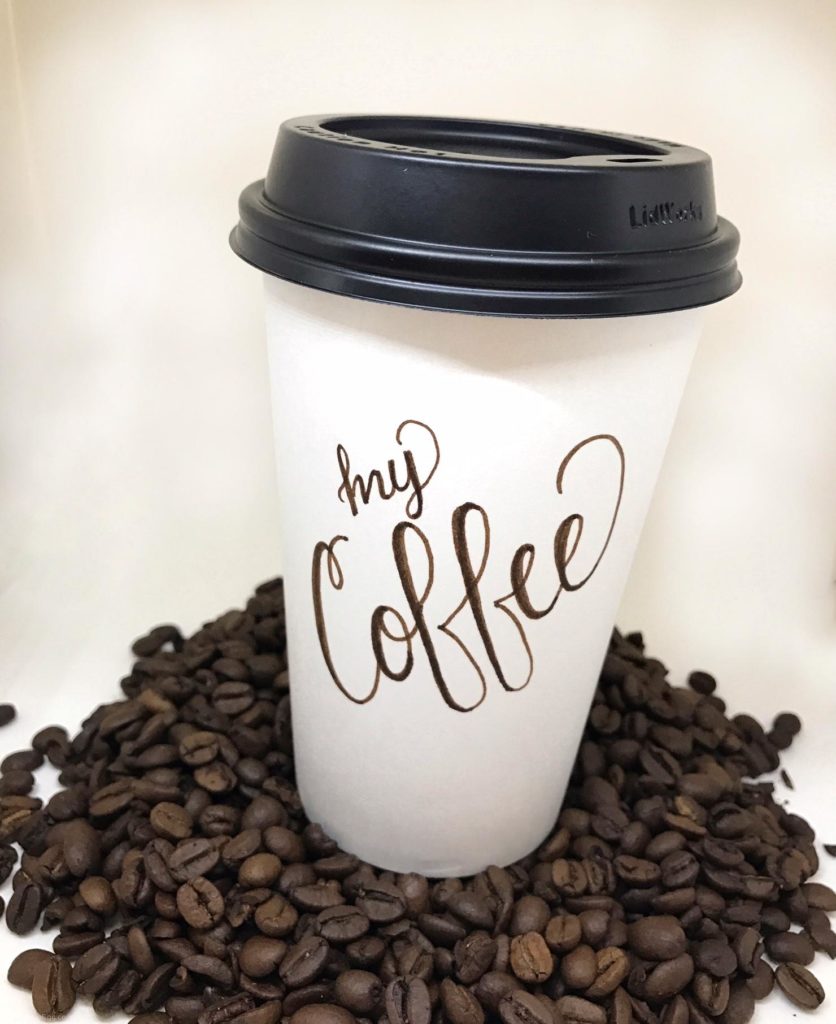 Custom Travel Cups Supplies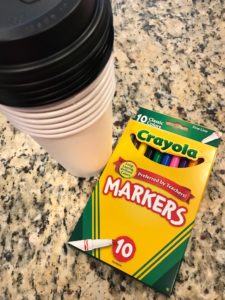 Disposable travel cups: I found mine at Wal-mart but here is another example.
Markers: I did use fine tip and I had no bleeding thru the paper cups but you could always double cup if you were concerned.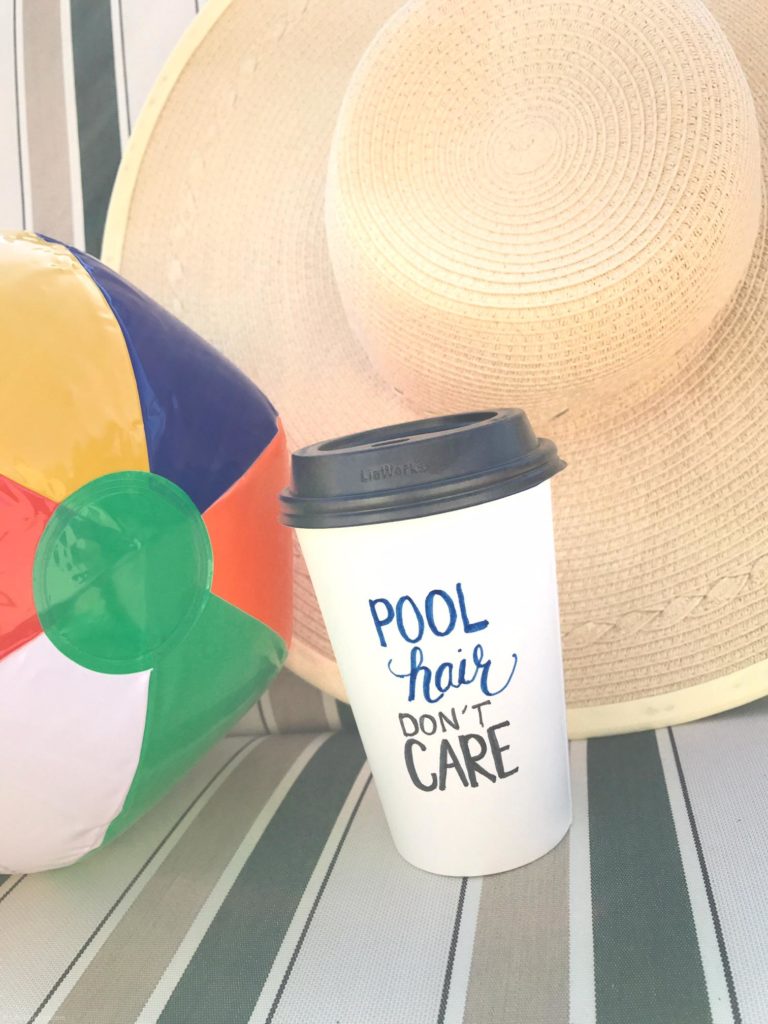 Now I know the hand-lettering looks difficult. But practice does indeed make it better. I follow HandLetteredDesign on social media after taking a class at the Arizona Pinners Conference. I like the practice sheets and her video tutorials but just do a search and you'll be able to find lots of examples.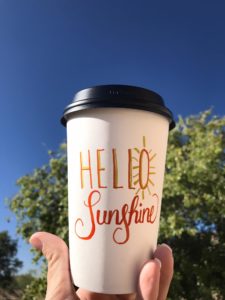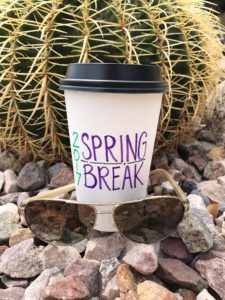 I paired a handful of cups with some mini alcohol bottles (that might be a good mix with coffee) for a cute Welcome to Arizona gift for some family coming for Spring Break.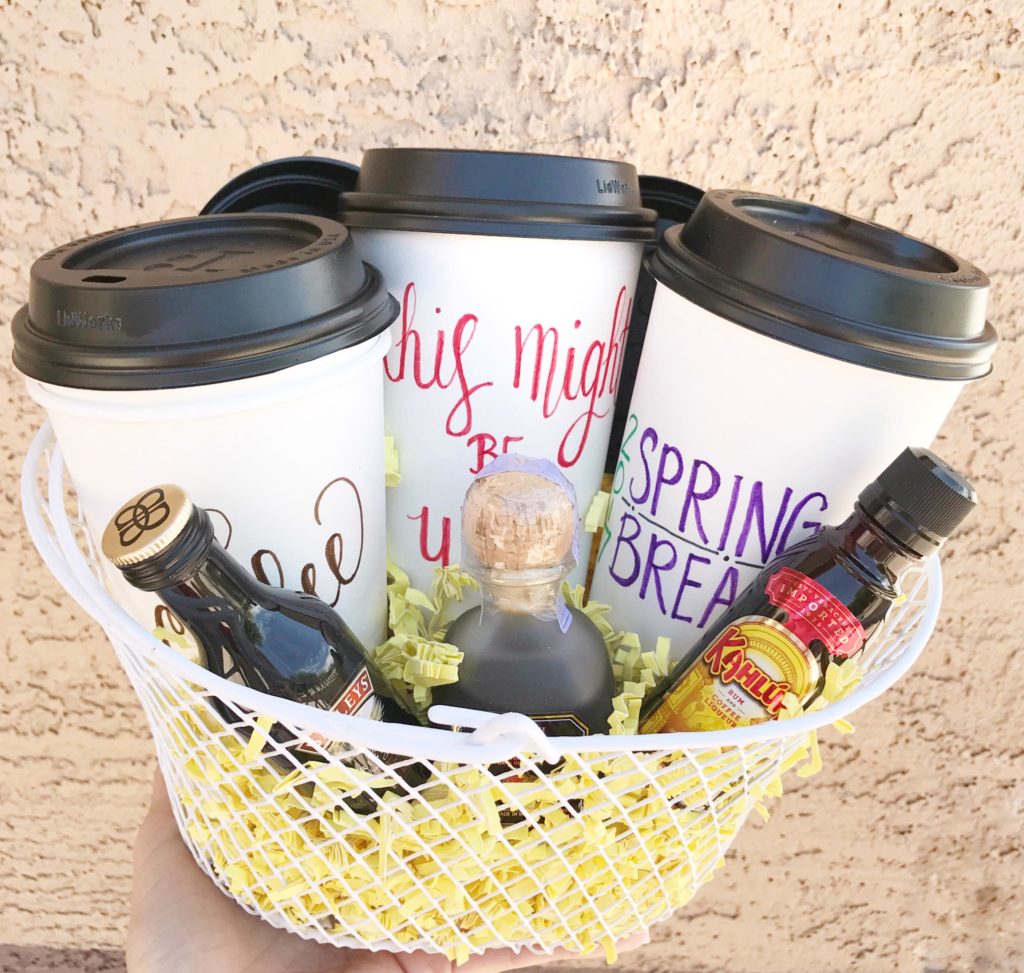 Please tag LittleBlueEgg on any cups you post. I'd love to see what others come up with.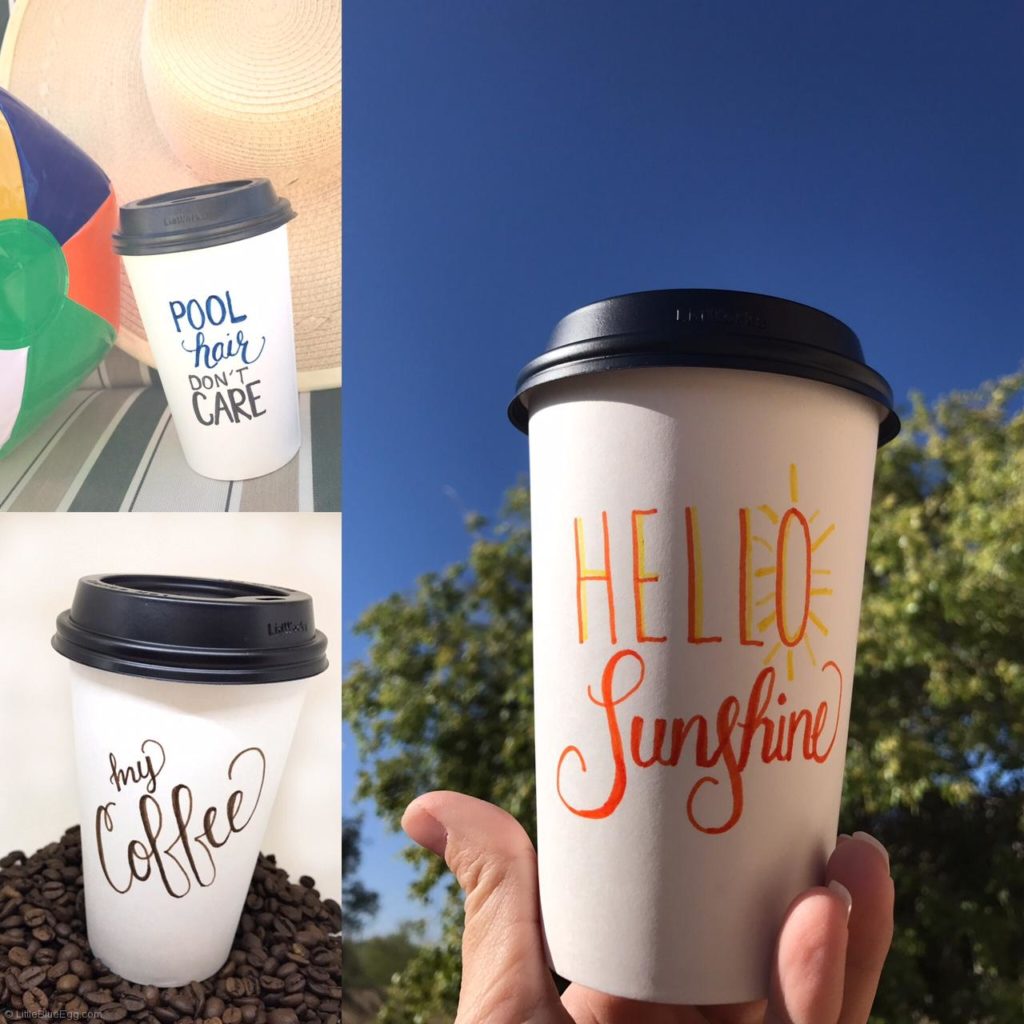 affiliate links included