In honor of our puppy's first birthday, thought I'd put up a picture of pumpkin dog muffins I made from a recipe in the Bubba Rose Biscuit Company's cookbook
. I see they have a new revised edition of their cookbook. Hmmm, maybe the dogs need a gift!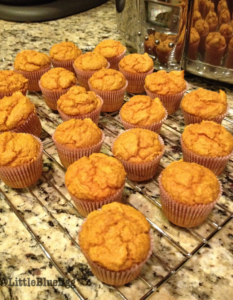 We've got 2 dogs and one is not a fan of sweet potatoes, so we are forever looking at treat ingredients. Decided one day to just buy a dog cookbook. I like these muffins because all you do is mix, scoop into a mini muffin tin and bake. Plus dogs don't care if they are under or over cooked. Perfect. Freeze well too. Give them a try.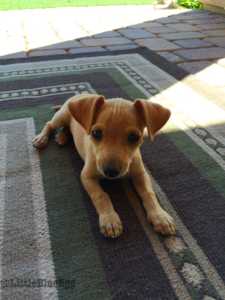 Awe, puppy Gracie. That sweet face makes me almost forget the countless shoes and rugs that have been destroyed in the past 12 months. Almost. Good thing she is a cuddler and cute. Follow the Bubba Rose blog for recipes. Here's one for Autumn Apple Crisps!
This post contains affiliate links.