Recently I saw a clothespin memory board and thought, 'I can make that' and then it turned even better than expected. Love it when that happens. If this is your style or you are in need of unique way to give a gift card…this is the project for you!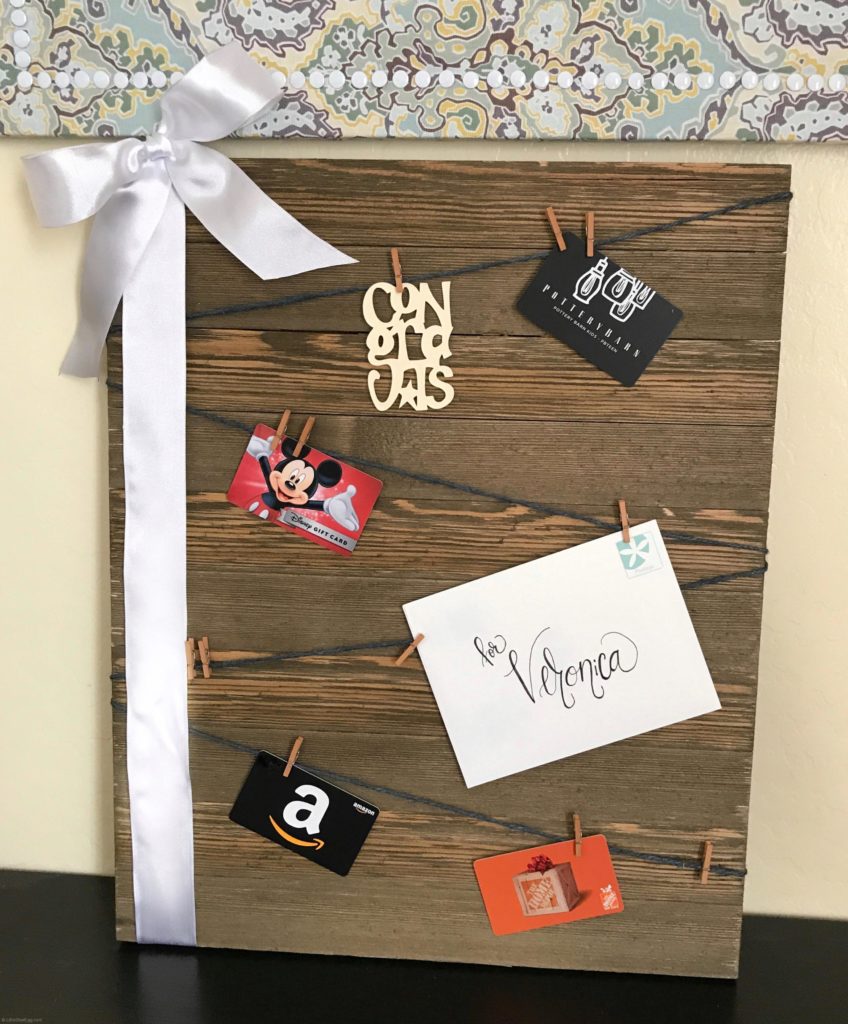 Memory Board Supplies
Wood Pallet (the one I used was 16×20, similar to this one)
Jute Twine (I used colored twine but any sturdy twine/ribbon/string would do)
Screws
Sawtooth Picture Hangers (I like these because they are no nail, but you can certainly use others. Be sure to watch the depth of your pallet)
You are going to love this craft. It comes together quick. The most time I spent was figuring out what to clip on and where to put it.
Step 1
I went the easy route and spaced the screws, three on one side and two on the other. I alternated the screws so the twine would go across the front at an angle, with one continuous piece of twine. You could just as easily put screws on each plank and have your twine go straight across.
TIP: Be sure to use a screw just big enough to go into the wood, but not too big to come out the other side.
Step 2
Secure by knot the twine on the upper most screw and then go across the front of the pallet to the other side's screw. Just wrap around the twine as you alternate sides, securing the last screw with a knot.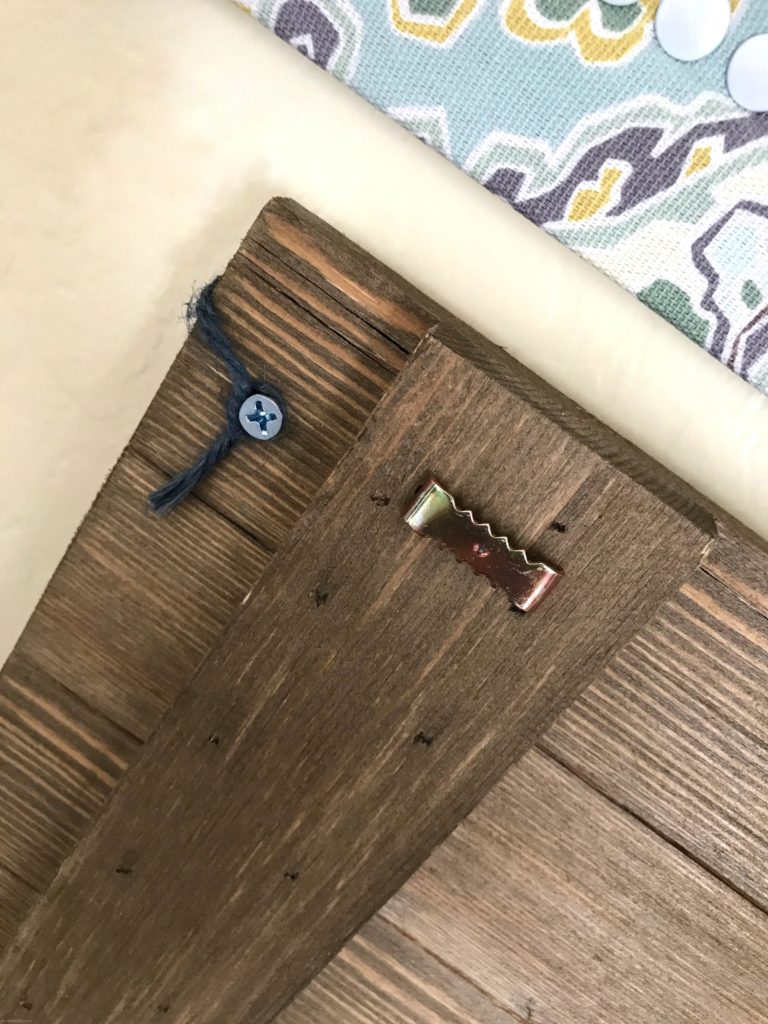 Step 3
Lightly hammer or push in the sawtooth picture hangers on the back.
Step 4 (optional)
Stain your clothespins to match the color of the pallet's wood. The pallet I used was a little dark, so all I did was let the clothespins steep in some tea. That's it it! The longer in the tea, the darker color the wood.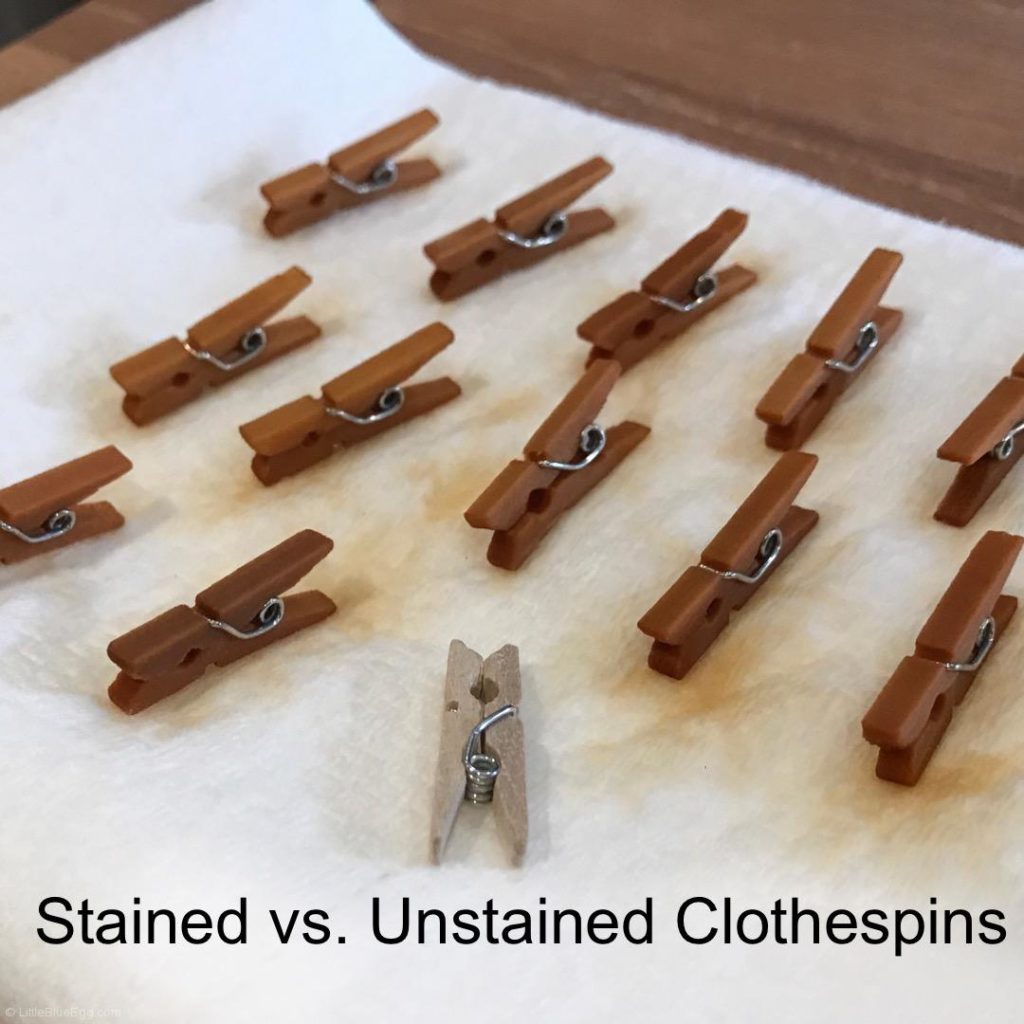 I am really happy with how this clothespin memory board turned out. An easy (and quick) project that will definitely be used again. I'd love to see your memory boards. Be sure to tag @littleblueegg in IG or Facebook when you post yours.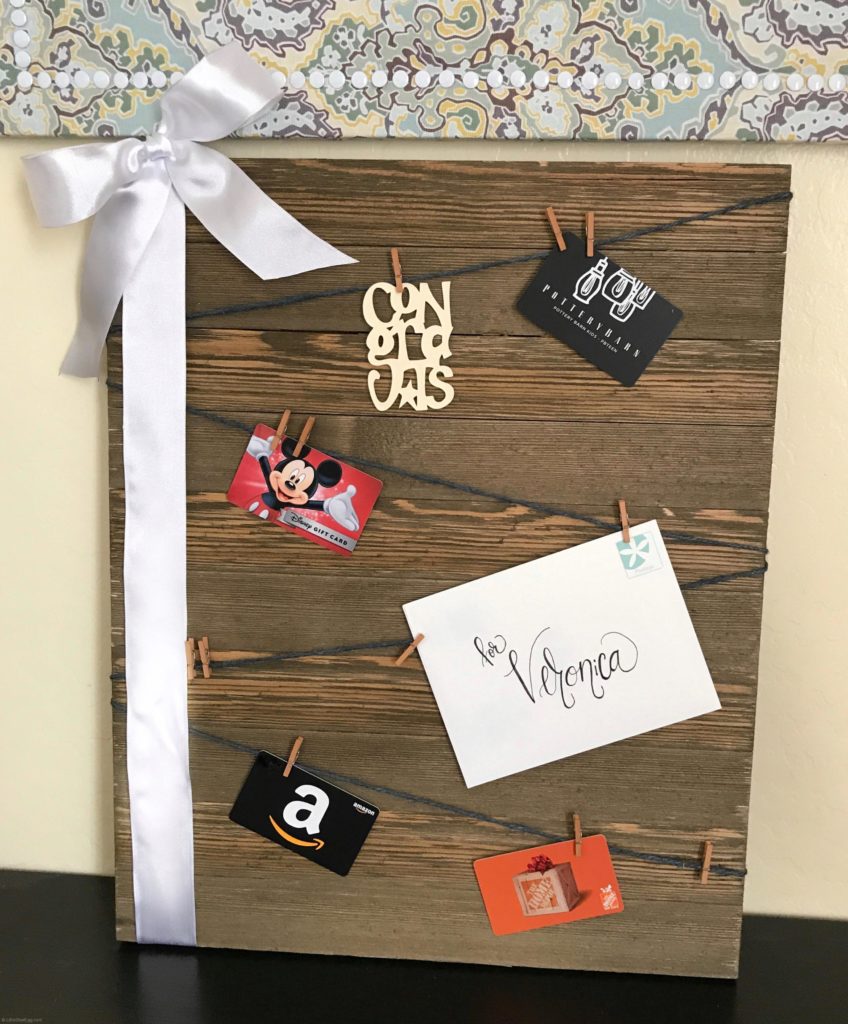 If you are interested in the fabric covered bulletin board above the project, take a look at its How-to here.
affiliate links are included in this post