My office is a mess; my desk, the floor, etc. Embarrassing. BUT I have a huge empty space behind my computer monitor. Time for a little decorating. Bulletin boards to the rescue!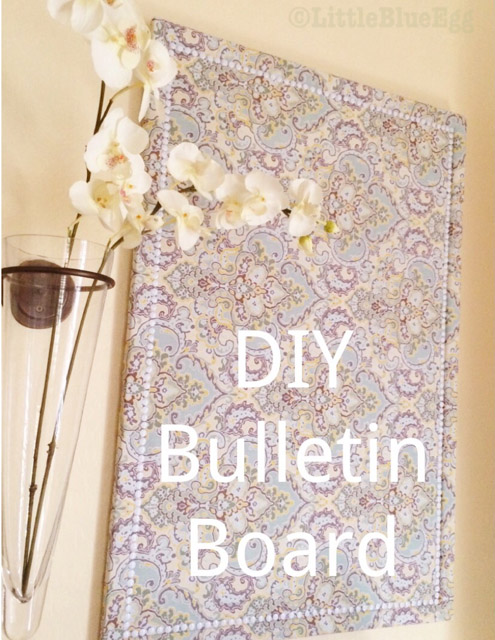 I needed a little color and style, desperately. Off to the fabric store I go for inspiration.
Three yards of fabric (to match pattern + I always over buy) + 2 bulletin boards
(mine were 24×36 in) + 6 sets of thumbtacks
(100 ea). Staples to attach the wrapped fabric and like magic (so not)…decorated walls.
In reality, it took hours to put in the thumb tacks. Yes, I'm particular but still you have to give your fingers a break. I pushed in pins while watching tv over a couple of days.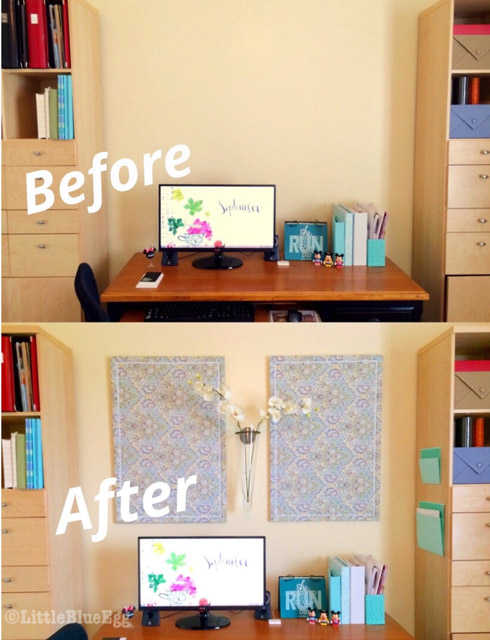 The space looks so much better. But now I'm being picky about what I'm even going to pin on the boards. What a better problem to have!
For those that might be interested:
This post contains affiliate links.