Want to kick up your display table? I've got a great, easy (and cheap!) way. Just add a background. In fact, I wish I had thought of this when I made a candy buffet for my son's birthday. Oh well. Maybe that means I need to make another candy buffet?? Hmmmm…
I have other ideas for stepping up your display table, be it for birthday, retirement or at home direct selling parties, but let's start with the quick and less than $10.00 (!) option.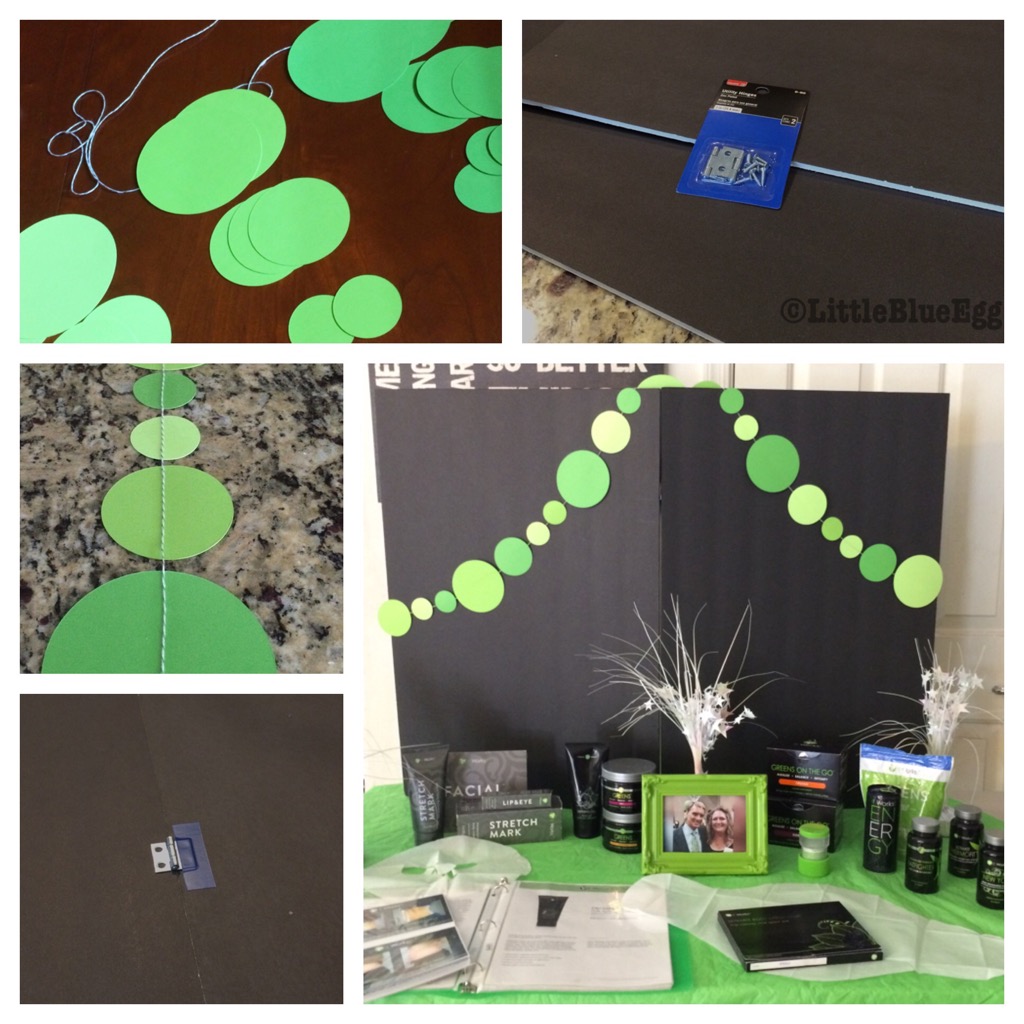 SUPPLIES
Background:
2 pieces of foam board
A pair of lightweight hinges
Tape (I used painter's tape)
Banner:
3 shades of cardstock
Twine or colored string
Glue
Place the foam boards flat, line up the hinges and tape in place. If you can find small enough tacks or short nails, go for it. But tape worked great with the light foam board. Because I chose black board the white edges made me a little crazy. Thick black sharpies to the rescue!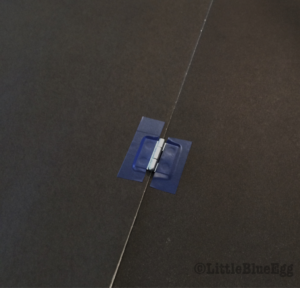 The circle banner comes together quick and packs quite a color punch. Beware, might be your new favorite banner to make. The site, Glorious Treats, has the best step by step visual of a how-to. But it is as you would expect; cut circles (I used my cricut
, but a set of circle punches
would work too) in various sizes (I did 3.5, 2.5 & 1.5 inch) and then glue to string in any order you choose.
While lightweight, so definitely indoor use only, the background really focuses the eye to the table. This table was for It Works!, but doTERRA, Origami Owl and many others could easily benefit from a simple, portable background.
You could switch the foam board for wrapped canvas or bulletin boards for a more sturdy background….maybe another post?

This post contains affiliate links.