In my reading of anything I could get my hands on about what to expect from my first Comic-Con, it was apparent the shear volume of giveaways needed to have a plan.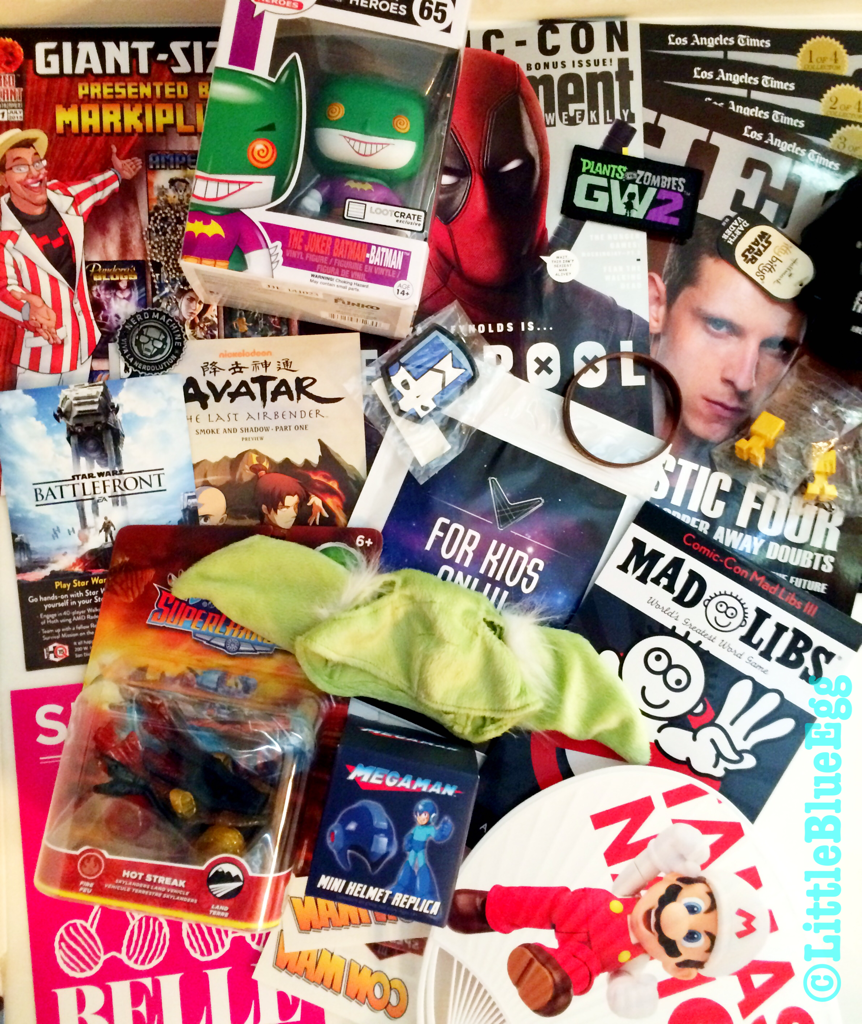 Who doesn't like getting something for free? Certainly the large entertainment companies are in attendance at Comic-Con so I needed to be prepared. On the list from listening to con bloggers; a poster tube. Sure, one of the booths typically gives them away – but I wasn't sure if they'd have any left or if we'd find them.
I decided to make our own (after a quick online cost comparison). But I needed it to stand out, be a little crafty with it. Got to get my fun too.
Have you seen the personalized wrapping papers?  I just wrapped a plain paper tube
(less than $5) with the paper.  The paper I used was from Shutterfly, but other companies are out there manufacturing.  I will mention that Shutterfly's is printed on thick paper and has a grid (for those that need help cutting straight…ahem, me) on the back-side, which is nice.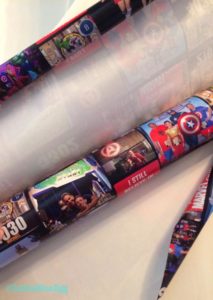 Learn from me though.  I went to the trouble of making a strap for the tube out of a yoga strap.  SO not necessary.  We just ended up putting in our backpacks.  The paper stayed just fine with only double backed tape and we rocked our Avengers 5K pictures on our tube.  We did indeed need the tube.  Came home with 6 posters, after turning away many others.
Now what to do with all those bags that were handed out??  Maybe something like this artwork? Or would you believe people are creative (& talented) enough to make a dress?!
This post contains affiliate links.